Pangilinan urges gov't not to wait for declaration of calamity to impose price freeze
MANILA, Philippines — Senator Francis "Kiko" Pangilinan is urging government on Monday to immediately  impose a price freeze in areas affected by Typhoon "Odette" without waiting for the declaration of calamity.
Pangilinan recognized that existing law already automatically imposes price control whenever there is a declaration of a state of calamity or emergency.
"However, we urge the DTI (Department  of Trade and Industry) not to wait for the declaration of local government units and immediately impose the price freeze given the wide area affected by the typhoon," he said in a statement.
"While normally, supermarkets and stores stock up on supplies during the holiday season, we could no longer guarantee the availability of adequate goods as a number of areas were submerged in floodwaters."
The  price freeze, he said, would ensure that typhoon victims would be able to buy goods at their current prices  without having to shell out extra money.
This will also prevent "unscrupulous traders from raking in profit and exploiting the situation," according to  the vice presidential aspirant.
In the same breath, Pangilinan prodded the government to "act with lightning speed" to ensure that people have access to basic necessities.
"Sinalanta na ng bagyo ang mga kababayan natin, huwag na silang mabiktima pa ulit ng mataas na presyo ng bilihin," he further said.
"Odette" has reportedly more than 100 people dead when it ravaged parts of the Philippines, particularly in the Visayas region.
EDV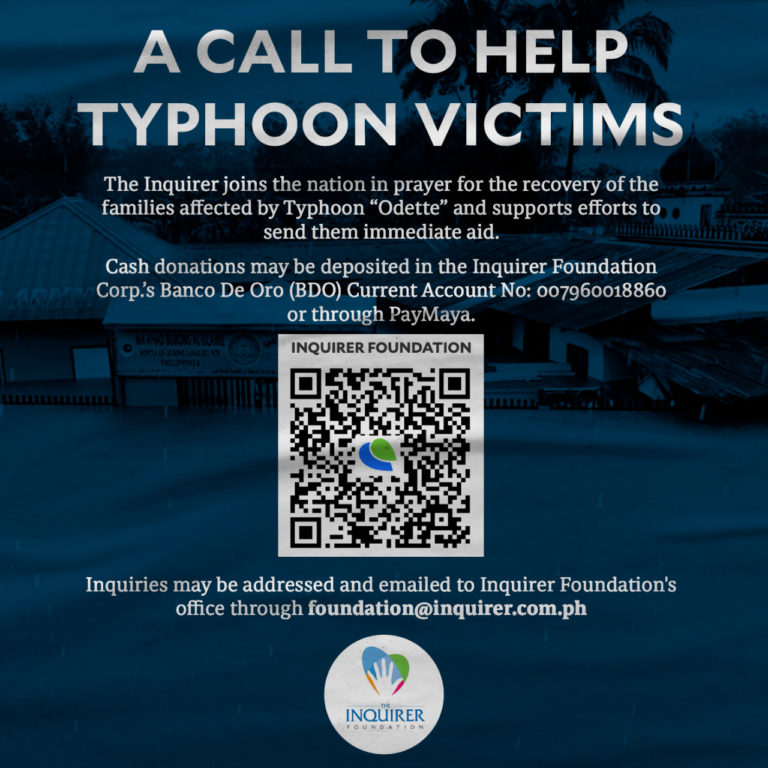 Subscribe to INQUIRER PLUS to get access to The Philippine Daily Inquirer & other 70+ titles, share up to 5 gadgets, listen to the news, download as early as 4am & share articles on social media. Call 896 6000.