Pagasa hoists Signal No. 3 on Pagasa Island; Odette slightly intensifies
MANILA, Philippines — Typhoon Odette has slightly intensified as the Kalayaan Islands were put under Tropical Cyclone Wind Signal No. 3, the state weather bureau reported Saturday.
The center of Odette was estimated to be 380 kilometers Northwest of Puerto Princesa City, packing maximum sustained winds of 155 kilometers per hour (kph) with gustiness of 190 kph.
Odette is seen moving west northwestward and may exit the Philippine area of responsibility (PAR) by Saturday morning or afternoon.
Signal No. 3 is currently raised in Kalayaan Islands where destructive typhoon-force winds are now prevailing or expected within 18 hours.
The western portion of Palawan is under Signal No. 1, where strong winds are now prevailing or expected to occur within 36 hours.

Heavy rainfall
Pagasa said that due to "odette," heavy to torrential rains will be experienced over Kalayaan Islands, while moderate to heavy rains is expected over the northern and eastern portions of Cagayan, the eastern portion of Isabela, Apayao, Aurora, and the northern portion of Quezon including Polillo Islands.
Odette will also bring light to moderate with at times heavy rains over Camarines Norte, Camarines Sur, Catanduanes, Nueva Vizcaya, Quirino, Nueva Ecija, Northern Samar, and the rest of Cagayan, Isabela, and Quezon.
"Under these conditions, scattered to widespread flooding (including flash floods) and rain-induced landslides are expected especially in areas that are highly or very highly susceptible to these hazards as identified in hazard maps, and in localities with significant antecedent rainfall," Pagasa warned.
Gale warning
Pagasa also warned of coastal inundation and gale warning in many seaboards in the country nationwide.
The government weather service also said that rough to very high seas with 2.8 to 10 meters of waves will be experienced over the seaboards of areas where Signal No. 3 is in effect, while rough to very rough seas or 2.8 to 5.0 meters waves will also continue for the seaboards of areas under Signal No. 1.
"These conditions are risky for all types of sea vessels. Mariners are advised to remain in port or take shelter in port until winds and waves subside.
Gale warning also remains, specifically the seaboards of Northern Luzon, and the eastern and western seaboards of Central and Southern Luzon, according to Pagasa.
RELATED STORY:
LOOK: Typhoon Odette leaves Siargao Island ravaged 
JPV
Subscribe to our daily newsletter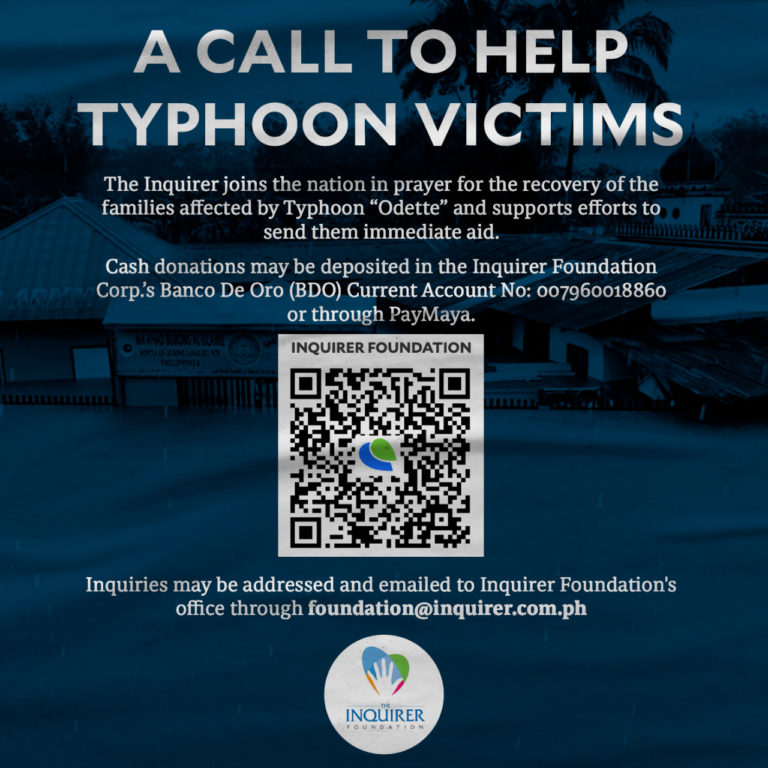 Subscribe to INQUIRER PLUS to get access to The Philippine Daily Inquirer & other 70+ titles, share up to 5 gadgets, listen to the news, download as early as 4am & share articles on social media. Call 896 6000.