Palace assures 'all hands on deck' as Typhoon Odette made landfall
MANILA, Philippines — Malacañang has assured the public that "all hands are on deck" in the government's response to Typhoon Odette, which made landfall in Siargao Island on Thursday afternoon.
According to Cabinet Secretary and acting presidential spokesperson Karlo Nograles, standby funds and family food packs are ready in regions that may be affected by the onslaught of the tropical cyclone.
"The Department of Social Welfare and Development, including its Field Offices, has available disaster response standby funds and family food packs prepositioned in different strategic areas in the typhoon-affected regions," he said in a statement.
The Palace official noted that 98,091 individuals from Central Visayas, Eastern Visayas, Northern Mindanao, and Caraga were preemptively evacuated by government agencies as of 11 a.m. Thursday.
READ: Typhoon Odette makes landfall in Siargao, says Pagasa
Nograles reiterated his reminder to the public to take needed precautionary measures.
"We continue to remind the public, especially those in typhoon-affected regions, to take the necessary precautionary measures and cooperate with respective authorities should there be a need for immediate evacuation in your areas," he said.
The United States-based Joint Training Warning Center has categorized Odette as a super typhoon.
RELATED STORIES
PH gov't prepares for Tropical Depression Odette
Robredo in touch with LGUs on Typhoon Odette's path: How can we help?
KGA
Subscribe to our daily newsletter
Click here for more weather related news.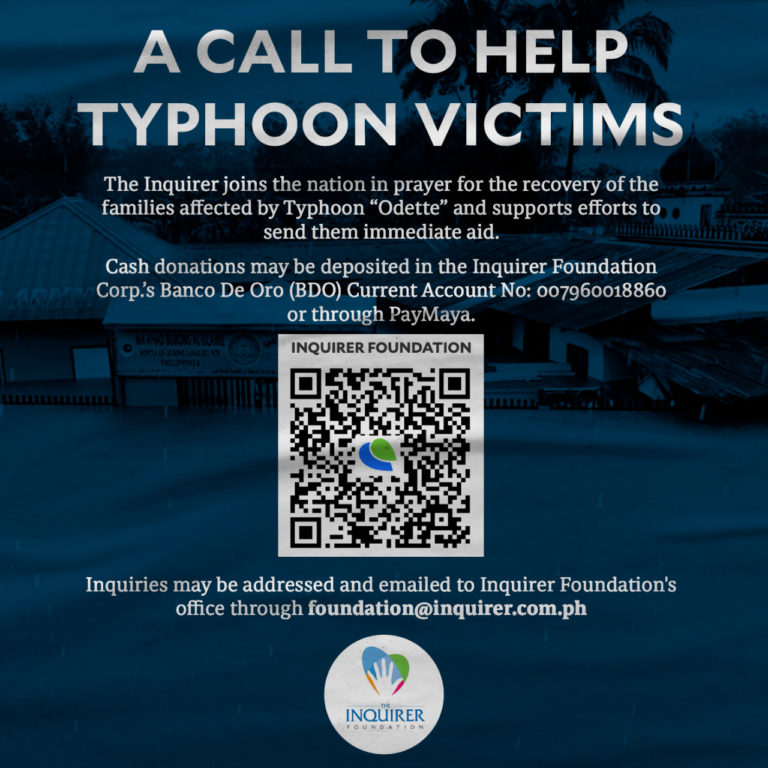 Subscribe to INQUIRER PLUS to get access to The Philippine Daily Inquirer & other 70+ titles, share up to 5 gadgets, listen to the news, download as early as 4am & share articles on social media. Call 896 6000.