Work, classes suspended in Agusan del Sur as 'Odette' batters Caraga region
CABADBARAN CITY, AGUSAN DEL NORTE – Agusan del Sur Gov. Santiago Cane, Jr. has ordered the suspension of work in all private and public offices throughout the province on Thursday, December 16, as Typhoon Odette nears.
Executive Order No. 27 also suspended classes in all levels.
In issuing the order, Cane noted that  a heavy rainfall warning has been issued throughout the province since Wednesday.
Employees and workers of agencies involved in health services, disaster response and management, and peace and security will continue, however, are not covered by the work suspension order.
On social media, Cane asked the cancellation of scheduled Christmas parties for today and have it moved to a later date.
"Instead of partying, better prepare your household for any eventuality," Cane appealed.
Heavy rain and strong winds began battering the Caraga region at around 3 a.m. Several downed trees have slowed traffic along the national highway in Agusan del Norte.
In Cagayan de Oro City, Fr. Mars Tan, president of Xavier University-Ateneo de Cagayan called off work and classes on Thursday "to ensure the safety of everyone."
Gingoog City in Misamis Oriental province also suspended work in government offices on Thursday.
Several families in low-lying communities in the city have been evacuated due to possible flash floods.
gsg
Subscribe to our daily newsletter
Click here for more weather related news.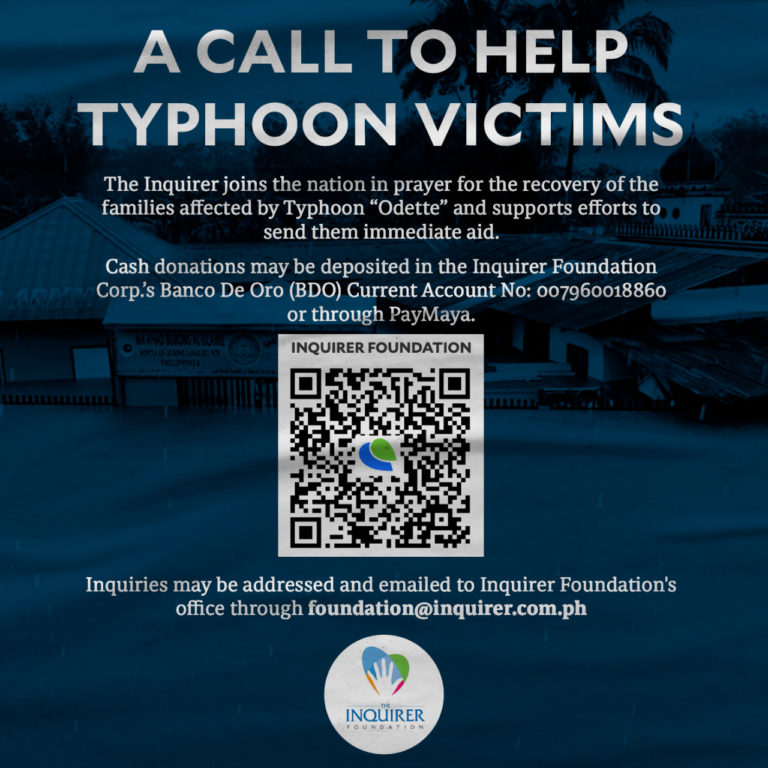 Subscribe to INQUIRER PLUS to get access to The Philippine Daily Inquirer & other 70+ titles, share up to 5 gadgets, listen to the news, download as early as 4am & share articles on social media. Call 896 6000.