PAL cancels several flights due to Typhoon 'Odette'
MANILA, Philippines — The Philippine Airlines (PAL) on Wednesday canceled more than 10 flights for Thursday, amid the threat of typhoon "Odette" which is forecast to make landfall the same day.
As of 6 p.m., PAL canceled the following domestic flights for Thursday:
PR2938/PR2939 Manila-Butuan-Manila
PR2987/PR2988 Manila-Tacloban-Manila
PR2971/2972 Manila-Siargao-Manila
PR2382/2384 Cebu-Siargao-Cebu
PR2314 Cagayan de Oro-Cebu
PR2364 Davao-Cebu
PR 2037/2038 Manila-Caticlan (Boracay)-Manila
PR 2039/2040 Manila-Caticlan (Boracay)-Manila
PR 2041/2042 Manila-Caticlan (Boracay)-Manila
PR 2043/2044 Manila-Caticlan (Boracay)-Manila
PR 2045/2046 Manila-Caticlan (Boracay)-Manila
Meanwhile, international flight PR 105 San Francisco-Manila was also canceled, but PAL said passengers will be re-accommodated on a replacement flight (PR 5105) departing on Friday, Dec. 17.
"Philippine Airlines will keep a close watch on weather forecasts for the airports we serve in central and southern Philippines, in case we need to cancel or adjust other flights and routes," said PAL in a statement.
PAL then advised those affected by the cancellation not to go to the airport and instead avail of rebooking and refund options.
In the state weather bureau's latest forecast, tropical cyclone wind signal no.2 is currently hoisted over 14 different areas in Visayas and Mindanao. Dozens of areas nationwide are also under signal no. 1.
RELATED STORIES:
Local and regional disaster agencies told to prepare for tropical storm 
Duterte orders agencies and LGUs to brace for incoming storm 
JPV
Click here for more weather related news.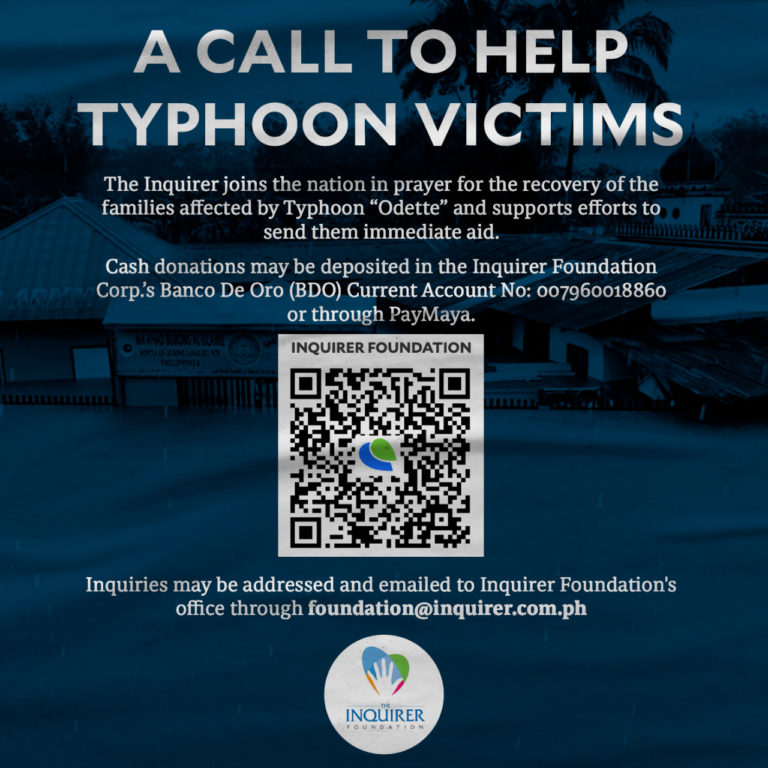 Subscribe to INQUIRER PLUS to get access to The Philippine Daily Inquirer & other 70+ titles, share up to 5 gadgets, listen to the news, download as early as 4am & share articles on social media. Call 896 6000.