Local and regional disaster agencies told to prepare for tropical storm
MANILA, Philippines — The National Disaster Risk Reduction and Management Council has directed its local and regional counterparts to prepare for a tropical storm expected to enter the Philippine area of responsibility (PAR) on Tuesday evening.
Tropical Storm Rai, which will be locally named Odette when it enters PAR, will likely enter the PAR as a severe tropical storm. https://newsinfo.inquirer.net/1527261/tropical-depression-outside-par-now-a-tropical-storm-to-enter-ph-on-dec-14
It is expected to make landfall over Caraga-Eastern Visayas by Thursday afternoon or evening.
The NDRRMC called on the public to prepare for the possible effects of the tropical cyclone. https://newsinfo.inquirer.net/1527168/govt-prepares-for-tropical-depression-odette
Tropical Storm Rai was last spotted 1,585 kilometers east of Mindanao, packing maximum sustained winds of 65 kilometers per hour near the center and gusts of up to 80 kph.
It was moving west northwestward at 20 kph.
According to the state weather bureau, Tropical Storm Rai might have a typhoon intensity before its landfall.
Storm signals may be raised over the Visayas, a huge portion of Mindanao, and several provinces in Southern Luzon due to the threat of strong typhoon-force winds.
The highest possible wind signal that may be hoisted is Tropical Cyclone Warning Signal No. 3, where winds of 121-170 kph may be expected in at least 18 hours.
Storm Signal No. 1 may be raised as early as Tuesday night or Wednesday morning.
Heavy rainfall is expected over Visayas, large portions of Mindanao and several provinces in Southern Luzon. https://newsinfo.inquirer.net/1527378/central-visayas-braces-for-odette-onslaught
Subscribe to our daily newsletter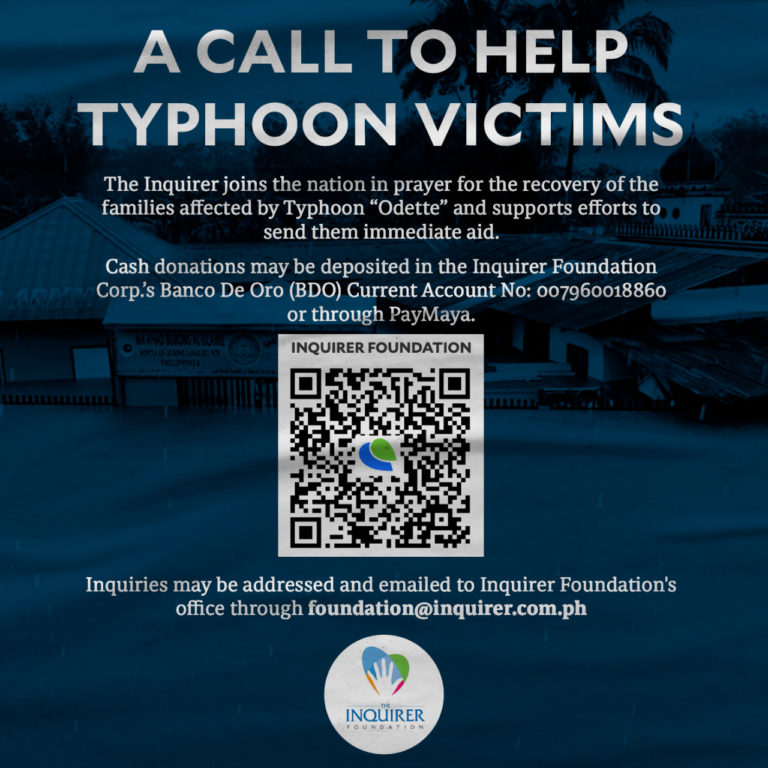 Subscribe to INQUIRER PLUS to get access to The Philippine Daily Inquirer & other 70+ titles, share up to 5 gadgets, listen to the news, download as early as 4am & share articles on social media. Call 896 6000.