PSA launches on-site PhilSys ID registration at DILG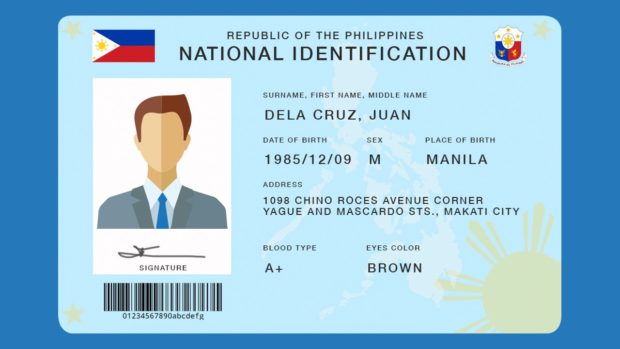 MANILA, Philippines — The Philippine Statistics Authority (PSA) has launched its on-site registration of the Philippine Identification System (PhilSys) at the Department of the Interior and Local Government last June 18 for the rollout of the national identification system.
A total of 89 DILG top officials, employees, and their family members registered for national ID during the launch, among them, Secretary Edward Año, and Undersecretaries Jonathan Malaya, Epimaco Densing III, Martin Diño, and Marjorie Jalosjos.
The department expects over 1,000 personnel, including those on contract of service, to register on assigned dates until July 5.
"As one of the key proponents of the PhilSys, we thank the PSA for choosing the DILG as the pilot agency for on-site registration for the Philippine ID. We assure the PSA of our continuous support in rolling out the PhilSys to local government units and the public," Año said.
The secretary added that he is confident the program will enable the country to speed up its transition into a "digital economy" that could "enhance governance and reduce corruption."
Bangko Sentral ng Pilipinas earlier expressed support for the PhilSys and said that the rollout of the national ID system will draw more Filipinos into the formal financial system and help boost economic activity as citizens may be able to open bank accounts with just one ID.
The government targets opening access to bank accounts to at least 26 million households by the end of 2021 in order to aid distribution of subsidies to low-income beneficiaries amid the COVID-19 pandemic.
As of June 14, Philippine Postal Corporation reported that some 200,000 registrants have already received their PhilSys a month after the delivery kickoff.
PSA targets 70 million registered individuals in the PhilSys by the end of the year. — Faith Yuen Wei Ragasa, Inquirer trainee
RELATED STORIES: Accept PhilID card as single requirement for all transactions
EDV
Subscribe to INQUIRER PLUS to get access to The Philippine Daily Inquirer & other 70+ titles, share up to 5 gadgets, listen to the news, download as early as 4am & share articles on social media. Call 896 6000.