NIA gets P57.8-M transport equipment
MANILA, Philippines — The National Irrigation Administration (NIA) said on Wednesday that it received 34 vehicles worth P57.8 million for the modernization of its operations.
In a statement, NIA said its winning bidder, CT Citimotors, turned over the vehicles to NIA Top Management witnessed by Central Office Department Managers and employees.
NIA said the acquired equipment is part of their three-year re-fleeting program in 2017 and its four-point agenda, which seeks to improve the delivery of its services.
According to the agency, the program is expected to make the NIA operations "more efficient and reliable," after 600 units of its equipment were deemed inoperable and 1,346 units were recommended for disposal.
Aside from this, NIA's officials also donated over P625,000 worth of financial aid to victims of Typhoon Rolly and Typhoon Ulysses, which devastated most Luzon areas in the past months.
"The handover of the financial assistance amounting to P625,000.00 from NIA Top Management Officials to the NIA Employees' Association of the Philippines – National Capital Region (NIAEASP-NCR) for the victims of Typhoons Rolly and Ulysses. Part of the P625,000.00 is a contribution from NIA Central Office employees," read the statement.  Zac Sarao, trainee
RELATED STORIES
Damage to infrastructure, agriculture due to typhoon Rolly rises to P11B
BY THE NUMBERS: The impact of Typhoon Ulysses in Cagayan Valley
Subscribe to our daily newsletter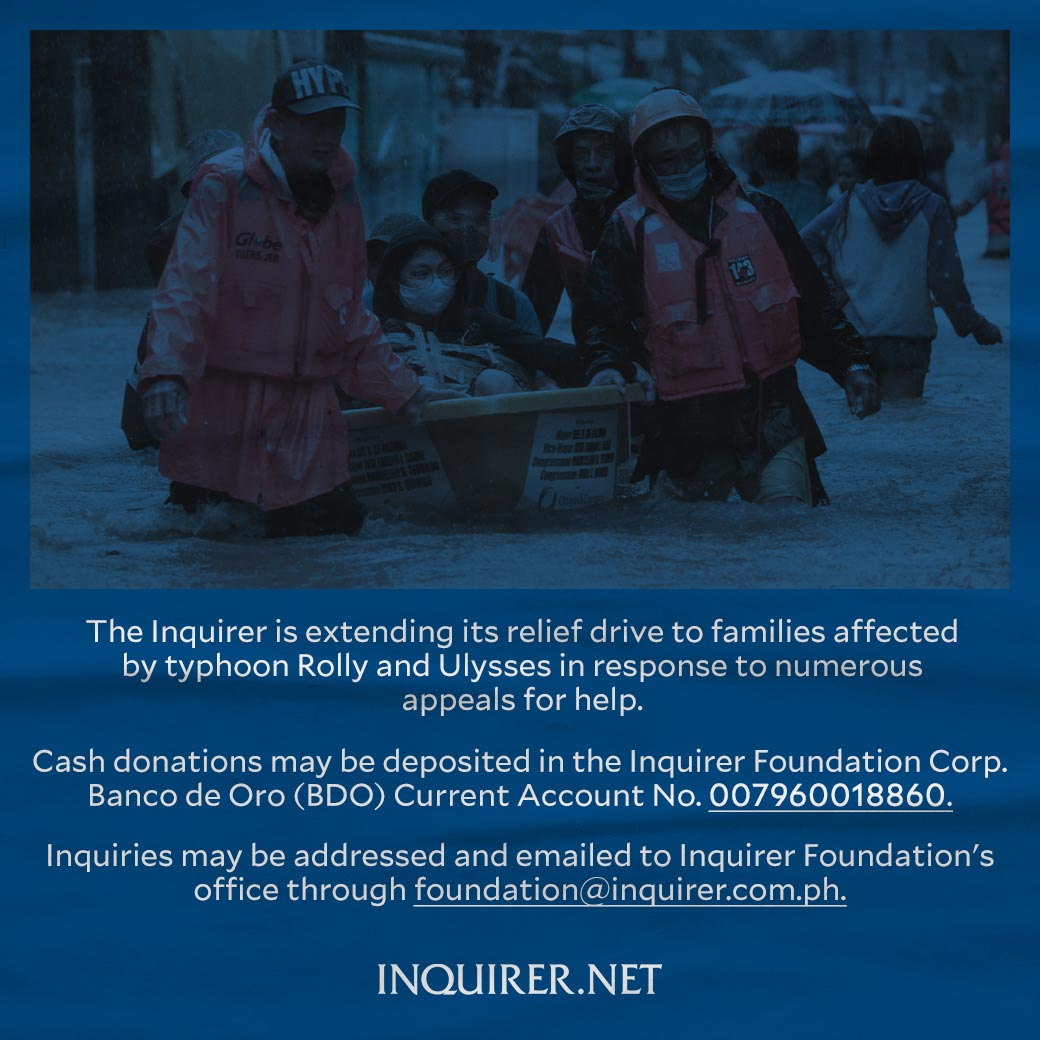 Subscribe to INQUIRER PLUS to get access to The Philippine Daily Inquirer & other 70+ titles, share up to 5 gadgets, listen to the news, download as early as 4am & share articles on social media. Call 896 6000.