Prof tells pro-Duterte group: Don't protest here if you plan to desecrate UP ideals
MANILA, Philippines — A University of the Philippines (UP) professor has countered groups supportive of President Rodrigo Duterte who were not allowed to protest inside the Diliman campus, saying they should really be barred if they go against the ideals that the university believes in.
According to Sociology Prof. Gerardo Lanuza, PhD., Duterte supporters who were prevented from entering the campus on Thursday cannot claim self-expression when they have red-tagged and assaulted UP activists and its tradition of radicalism.
"Let's be clear, would we allow people who worship Duterte to make their propaganda inside the campus? No! They cannot invoke the right of self-expression and speech! You are red-tagging and assaulting UP activists and its radical tradition," he said in a Facebook post on Thursday, right after the group Liga Independencia Pilipinas was barred from entering the UP-Diliman gates.
"Do you think you have the right to step in the spaces of UP campus?Do your rally outside but not inside the premises of UP, because UP means anti-fascism. To allow the Duterte fanatics to hold activities inside the campus is suicide for UP!" he exclaimed.
Liga Independencia Pilipinas on Thursday slammed the UP administration for not allowing them to protest inside the UP-Diliman campus, as they were relegated to the C. P. Garcia Avenue side only. They claimed that the university — a publicly funded school, they noted — favors militant groups.
Pep Goita, secretary-general of the group, said that they were not informed that they had to get a permit just to stage a peaceful program at UP Diliman.
But Lanuza told INQUIRER.net in a separate message that all groups conducting programs — whether leftists or rightists — should secure permits from UP's administration — meaning groups cannot just barge in and demand that they can stage protests.
"Lahat naman nagpapaalam, Rightists or Leftists," he said.
Lanuza's claim coincides with the recent statement of UP Diliman Chancellor Fidel Nemenzo, who said the campus is "no place for intolerance, bigotry, and red-tagging" — instead, it is a "safe haven for civilized and intelligent discourse".
READ: 'No place for intolerance, bigotry, red-tagging in UP,' says chancellor 
The Liga Independencia Pilipinas was protesting proposals by students to conduct an academic strike, where students and teachers would cease to conduct school activities as a form of protest against the government.
READ: Pro-Duterte camp slams UP for barring its in-campus protest, asks why activists allowed
Students and faculty members have slammed alleged government incompetence on its response to various calamities brought by recent typhoons, saying that it is late and lacking.
In just a month, eight typhoons entered the Philippine area of responsibility — several of which like Super Typhoon Rolly and Typhoon Ulysses caused massive damage and immense flooding in Luzon. Still, the government denies they were caught flat-footed in preparations for imminent disasters.
READ: Gov't exec denies getting caught flat-footed in Ulysses preps, shifts blame on Filipinos 
The group that staged a candle lighting activity outside UP-Diliman on Thursday is one of the groups supportive of the Duterte administration and among organizations condemning leftist organizations for allegedly recruiting students into the communist armed movement.
But Lanuza clarified that UP is not all about communism, because as an educational institution, they encourage thinking and expression of beliefs — as long as it lies along the lines of truth and science.
"You cannot do anything if your children become a critic of the government. Because the goal of education is to dispel lies like beliefs that Duterte is the best president, that Marcos is the example of Duterte, that gasoline can remove COVID-19, that the virus can be gunned down, that God is stupid," he said.
"Is that what you want your children to learn? Then by all means teach your children. And I'm sure, they would leave you, because children are not stupid. They would search for the truth," he added.
Ateneo de Manila students recently floated the idea of an academic strike, but Duterte in his speech on Tuesday wrongly attributed the academic strike calls to UP.
READ: Ateneans to vote on petition for mass student strike vs gov't 'negligence'
READ: Duterte's 'defund' threat on UP clarified
RELATED VIDEO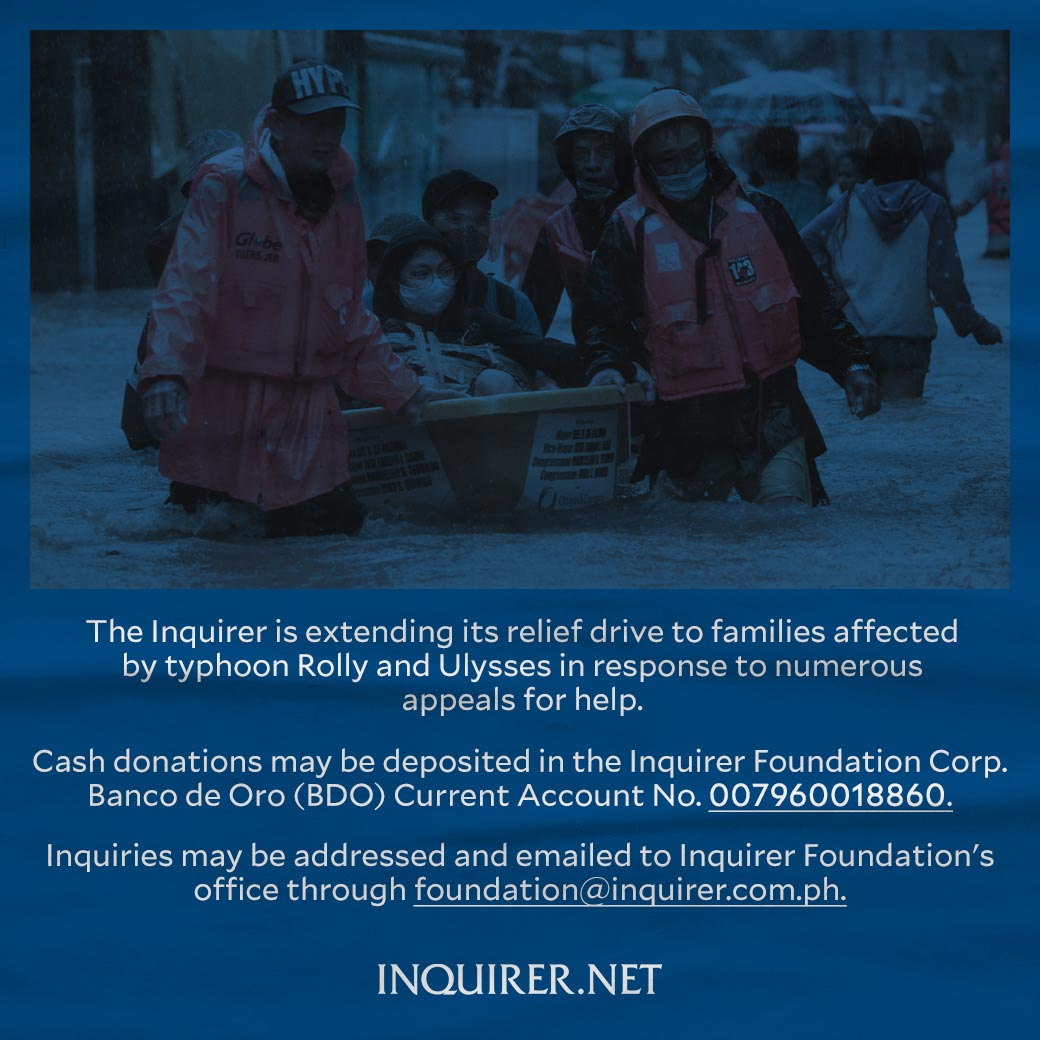 Subscribe to INQUIRER PLUS to get access to The Philippine Daily Inquirer & other 70+ titles, share up to 5 gadgets, listen to the news, download as early as 4am & share articles on social media. Call 896 6000.