Pro-Duterte camp slams UP for barring its in-campus protest, asks why activists allowed
MANILA, Philippines — A group supporting President Rodrigo Duterte and his administration has slammed the "unfair" treatment that its members got from the University of the Philippines (UP) after they were not allowed to stage a rally inside the Diliman campus.
According to Pep Goita, secretary general of the Liga Independencia Pilipinas — which has criticized progressive student groups for allegedly having links with the communist movement — said that they were not informed that they had to get a permit just to stage a peaceful program at UP Diliman.
They believe that they should have been given equal access to the university, as progressive groups have been allowed to stage rallies.
"We were not allowed to stage a program even in this shed, to do a prayer candle, a candle prayer rally, instead they only allowed us from C.P Garcia (Avenue) up to the Freedom Wall," Goita, speaking in Tagalog, told reporters on Thursday.
"So this only means that only progressive militant groups like LFS, Anakbayan, and other groups are allowed to do programs in this university which is being funded by the government," he added.
Liga Independencia Pilipinas and other groups allied with them like the League of Parents of the Philippines have planned to stage protests against proposed academic strikes — which would be in protest of the government.
Ateneo de Manila students recently floated the idea of an academic strike — where students would stop going to, or in the case of distance learning due to COVID-19, stop attending classes due to the government's incompetence.
They were referring to the slow response of the Duterte administration during the onslaught of recent typhoons, from Typhoon Quinta, Super Typhoon Rolly, and Typhoon Ulysses, which caused massive destruction and flooding in various parts of Luzon.
President Duterte, during his speech on Tuesday, wrongly attributed the academic strike calls to UP when it was Ateneo that brought the idea up.
Even before Goita's group's protest, UP's Office of the Vice President for Public Affairs took offense over the red-tagging that the country's prime university got.  The office insisted that UP is not a recruitment ground for communists, rather, it only values academic freedom.
For their part, Goita said that they would inform the government about what they experienced.
"We would inform our (contacts) in the government about why we were not allowed inside so that the people would really know the true colors of UP.  It is so unfair, this is a public university, it is not a private university like Ateneo where we could do nothing if they won't allow us inside," he said.
"But they allow militant groups to stage protests, just look at the oblation, it is plastered with various streamers and posters from progressive groups and student councils," he added.
Goita also called on students to stop harboring revolutionary ideas.  But just this August, other supporters of the Duterte administration pushed for a revolutionary government to fast track the shift to a federalist government.
"We are calling on the youth to exercise sobriety and discernment, think if what you are doing is right or wrong, we will call on the youth to abandon inciting revolutionary ideas, stop inciting people to revolutionary ideology and instead continue your education," he explained.
"Let us not believe those communist terrorist groups and progressive organizations and student councils.  Nothing good will come out of it.  We laud President Rodrigo Roa Duterte and his cabinet in addressing the needs of those who were affected by the pandemic and recent calamities," he noted.[ac]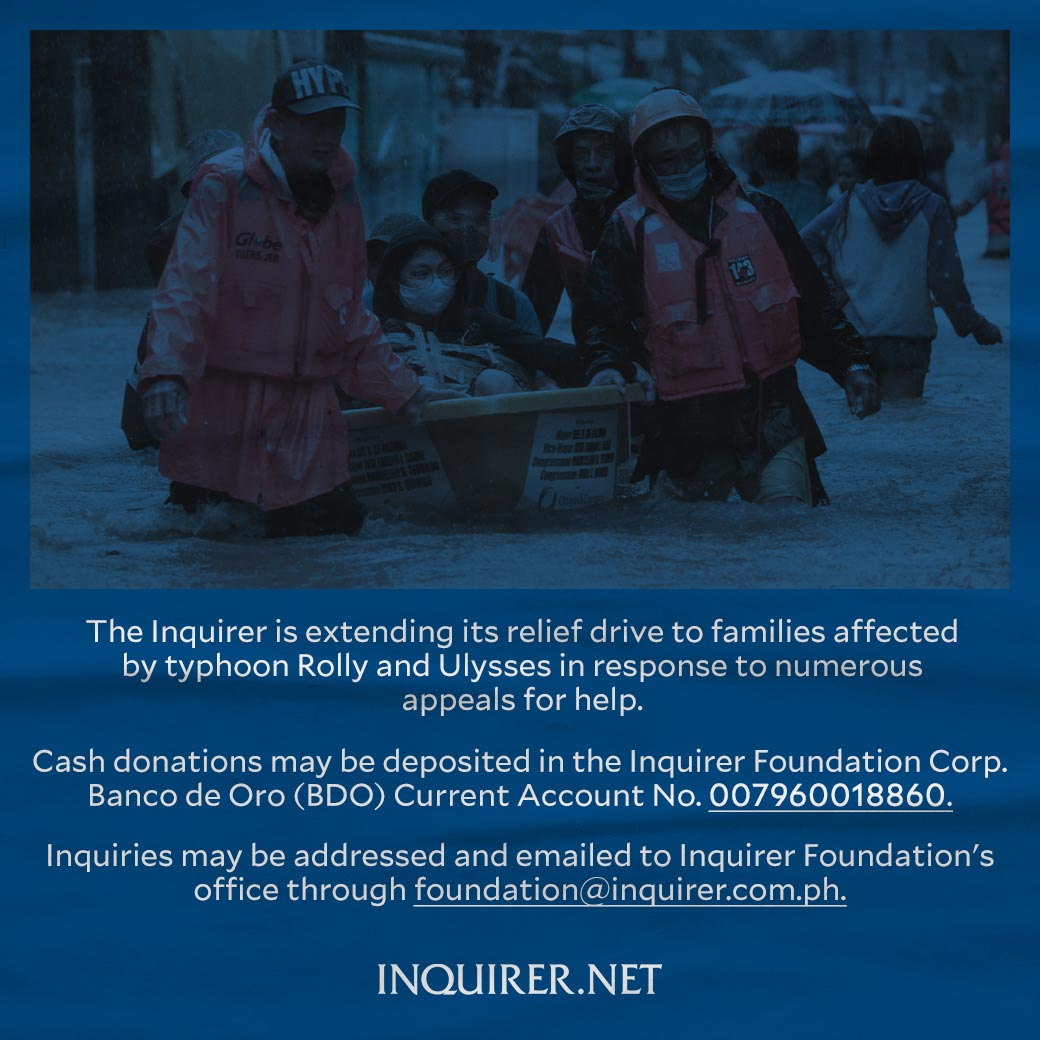 Subscribe to INQUIRER PLUS to get access to The Philippine Daily Inquirer & other 70+ titles, share up to 5 gadgets, listen to the news, download as early as 4am & share articles on social media. Call 896 6000.