Loss in agriculture from recent typhoons now at P12.3B
MANILA, Philippines — The recent typhoons that struck the country have left some P12.3 billion in damaged agriculture based on the latest data from the Department of Agriculture (DA).
Agriculture Secretary William Dar said this figure as of Thursday morning covers the damage caused by typhoons Quinta, Rolly, and Ulysses.
"Ang suma tutal doon sa Ulysses ay (The total damage caused by Ulysses) is 3.84 [billion] and the rest is from Quinta and Rolly so we now have P12.3 billion of damage in agriculture as of this morning," he said in an interview with ABS-CBN News Channel.
According to Dar, the most affected regions in terms of agriculture are Cagayan Valley, the Bicol Region, Calabarzon (Cavite, Laguna, Batangas, Rizal, and Quezon), and Mimaropa (Mindoro, Marinduque, Romblon, and Palawan).
But despite the damages caused by the series of typhoons, Dar has assured that the DA has funds to help the affected farmers and fisherfolks.
"We have been ready for the dry season agriculture funding so we are almost there to give the agricultural inputs, seeds, fertilizers, animals, and fingerlings. So hangang-handa po, [we have] almost P8 billion worth of agricultural inputs for all of these commodities that I have mentioned," he said.
"On top of that, we are ready to give insurance indemnification to those affected farmers and fishers, those who are enrolled and registered with RSBSA (Registry System for Basic Sectors in Agriculture)," he added.
Dar said the DA has allotted P1 billion for the insurance indemnification fund that will give each affected farmer P10,000 to P15,000.
RELATED STORIES
DA records P10B loss in agriculture due to Typhoons Quinta, Rolly, Ulysses
DA assures 3-month rice supply despite typhoon damage
Follow us: @inquirerdotnet on Twitter | inquirerdotnet on Facebook
/MUF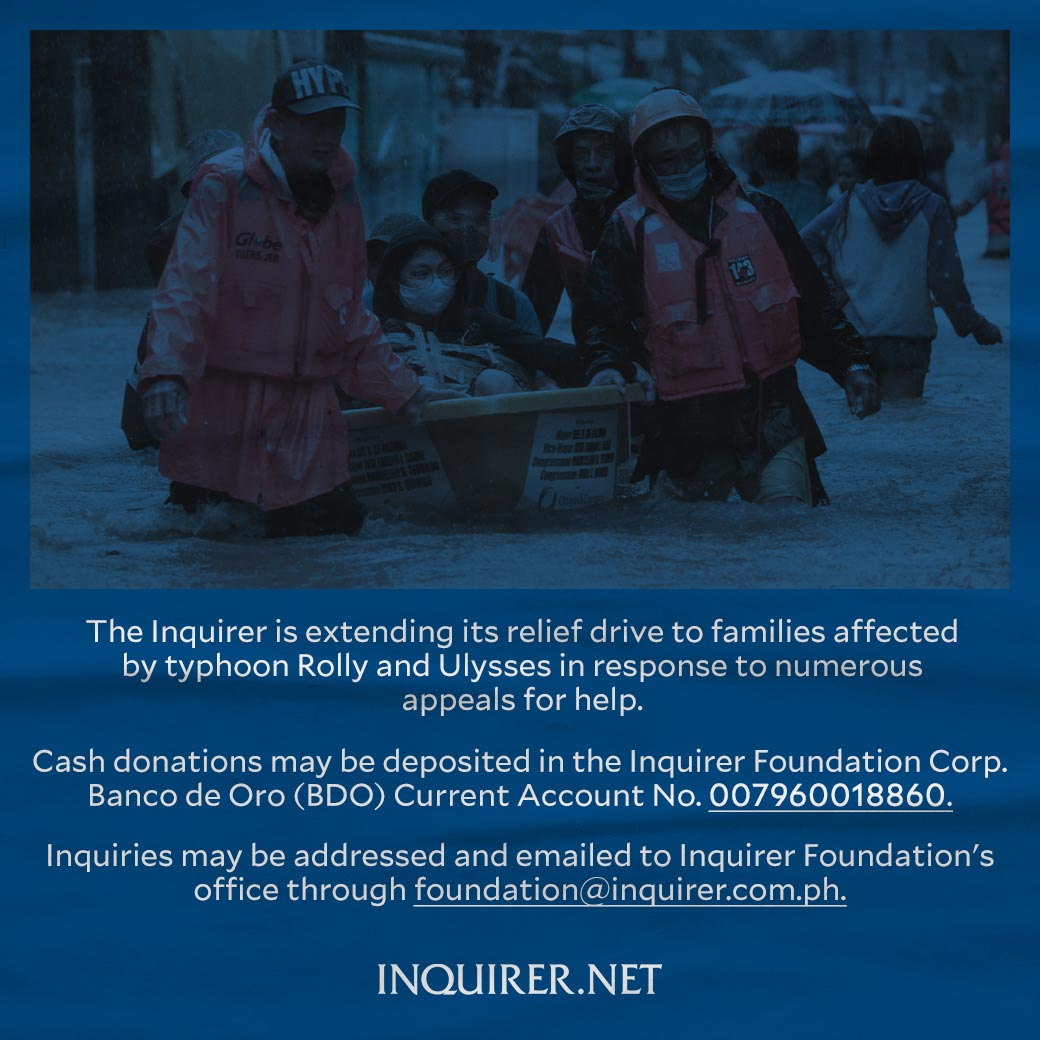 Subscribe to INQUIRER PLUS to get access to The Philippine Daily Inquirer & other 70+ titles, share up to 5 gadgets, listen to the news, download as early as 4am & share articles on social media. Call 896 6000.