Senate probe sought into 'confluence of factors' behind massive floods in Luzon
MANILA, Philippines — Senator Ramon "Bong" Revilla Jr. on Monday filed a resolution seeking a probe into the "confluence of factors" that led to massive flooding in Luzon following the onslaught of recent typhoons.
Revilla pushed for the investigation through Senate Resolution No. 570 "with the end view of coming up with a comprehensive strategy to prevent its recurrence."
In a span of less than a month, Revilla noted that five severe weather disturbances entered the Philippine Area of Responsibility (PAR), which greatly affected low-lying areas in Luzon.
"Alam naman nating taon-taon darating ang mga pag-ulan. Nakita na natin kung ano nangyari. Dapat, hindi na ganito sa susunod," Revilla stressed.
(We know that the country is visited by typhoons yearly. We saw what already happened. This should not happen again.)
Citing a report from the National Disaster Risk Reduction and Management Council's (NDRRMC) report, the senator said that Typhoon Ulysses, which was the most recent to wreak havoc in Luzon provinces, has displaced a total over 1.7 million individuals.
He noted that the five weather disturbances have caused Ipo, Ambuklao, Binga, and Magat dam in Luzon to reach critical water levels and has led to opening the gates of these dams.
Although necessary, Revilla said this decision has added to the volume of the flood in the low-lying areas near these dams.
"We must anticipate that the dams will release water, so dapat may mga naka in-place na infrastruktura tulad ng dadaluyan ng tubig at sasalo nito, para huwag rumagasa at manalanta ng mga kabahayan," the senator said.
(We must anticipate that the dams will release water, so there should be infrastructure in place to prevent floodwaters from submerging homes.)
He underscored the need for a comprehensive strategy and infrastructure development to prevent such massive flooding from happening again.
EDV
Subscribe to our daily newsletter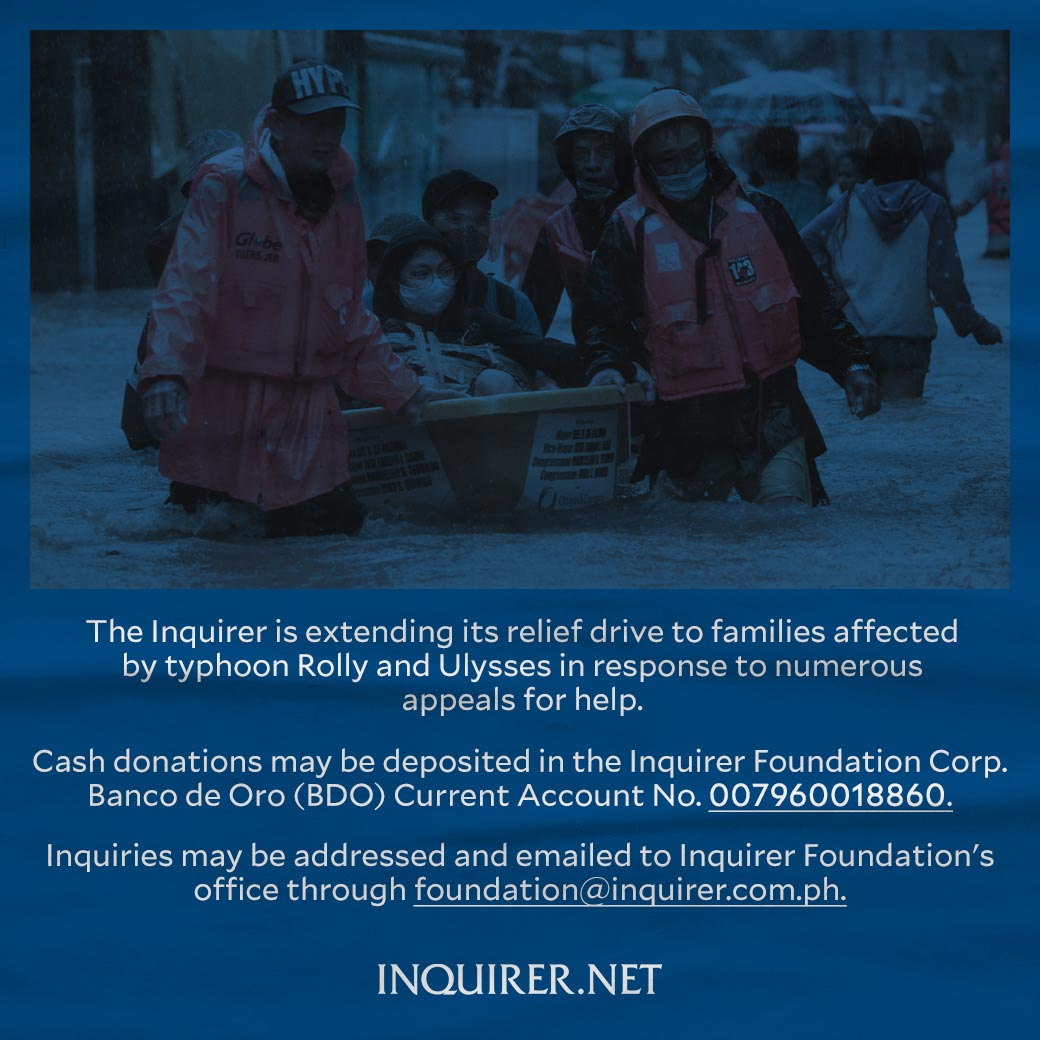 Subscribe to INQUIRER PLUS to get access to The Philippine Daily Inquirer & other 70+ titles, share up to 5 gadgets, listen to the news, download as early as 4am & share articles on social media. Call 896 6000.