LOOK: Marikina residents seek higher ground amid major flooding caused by Ulysses
MANILA, Philippines—Residents in Marikina sought higher ground as Typhoon Ulysses lashed Luzon—including Metro Manila—and caused major flooding on Thursday.
Numerous Marikina residents needed to be rescued to escape the rampaging floodwater as Typhoon Ulysses (international name: Vamco) battered the Philippine capital, causing the Marikina river to rise 22 meters as of 11 a.m., according to the city public information office.
The Marikina City Hall also did not escape the flooding, prompting the local government to relocate its operations. City Mayor Marcelino Teodoro said floodwaters are "chest-deep" in most of barangays (villages) in the city.
CFC
Subscribe to our daily newsletter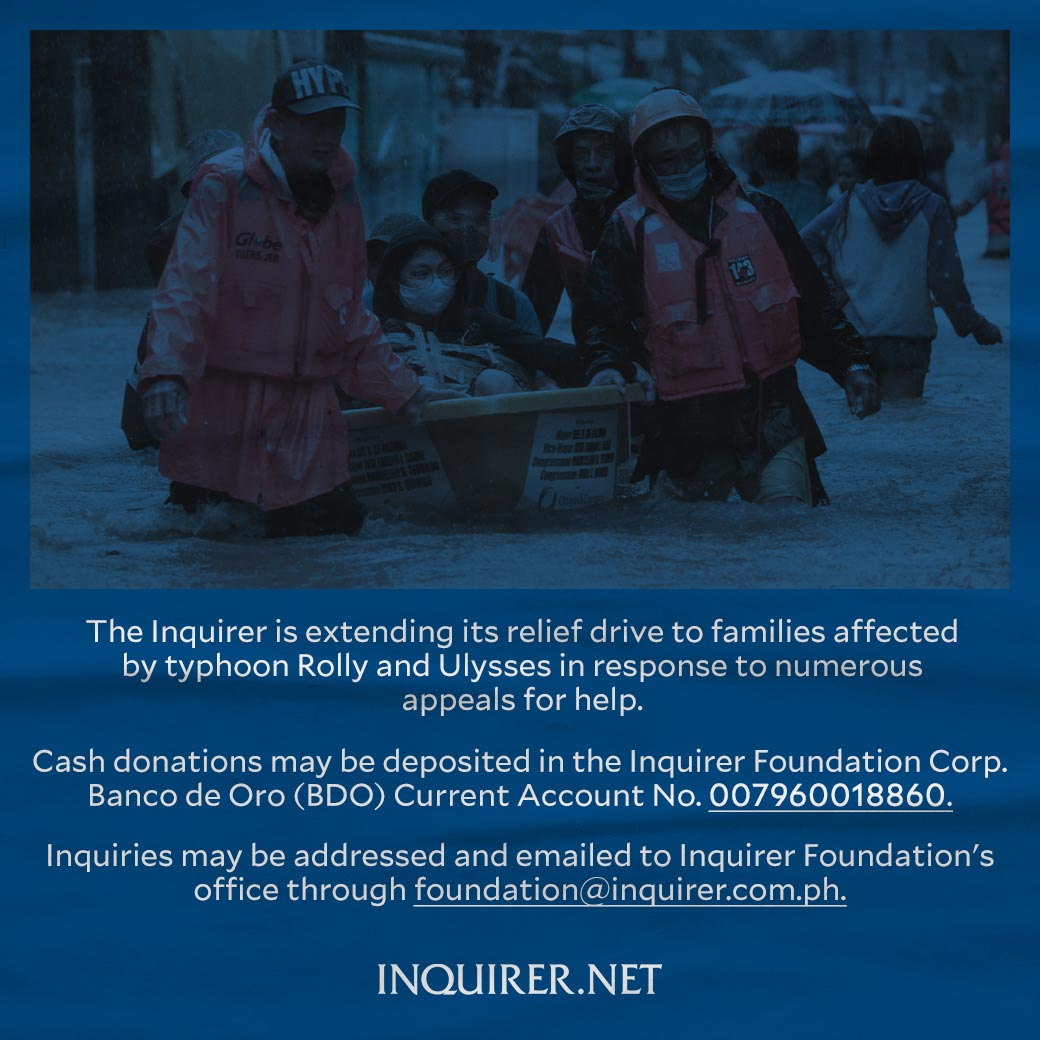 Subscribe to INQUIRER PLUS to get access to The Philippine Daily Inquirer & other 70+ titles, share up to 5 gadgets, listen to the news, download as early as 4am & share articles on social media. Call 896 6000.