Nov. 12 nationwide quake drill: Duck, cover, hold at home, offices
MANILA, Philippines—The country's main disaster preparedness agency is pushing through with the fourth quarter nationwide simultaneous earthquake drill on Thursday (Nov. 12) with a different tact because of the COVID-19 pandemic.
The National Disaster Risk Reduction and Management Council (NDRRMC) said the drill would take place at 9 a.m. on Nov. 12 with no physical interaction among participants in an event that would be streamed live on the Office of Civil Defense CBTS Facebook page.
The drill, according to the NDRRMC, was "part of continuous effort to promote earthquake preparedness along with awareness of tsunami emergencies."
People at home and office were asked to "duck, cover and hold" during the quake simulation.
An online seminar was held last Tuesday (Nov. 10) in connection with the NDRRMC drill, which would come in the wake of Typhoon Ulysses.
The storm was expected to make landfall in Calaguas Island late on Wednesday (Nov. 11) and cross Central Luzon on its way to the western seaboard of Zambales. Storm signals had been raised in many parts of Luzon, including Metro Manila.
TSB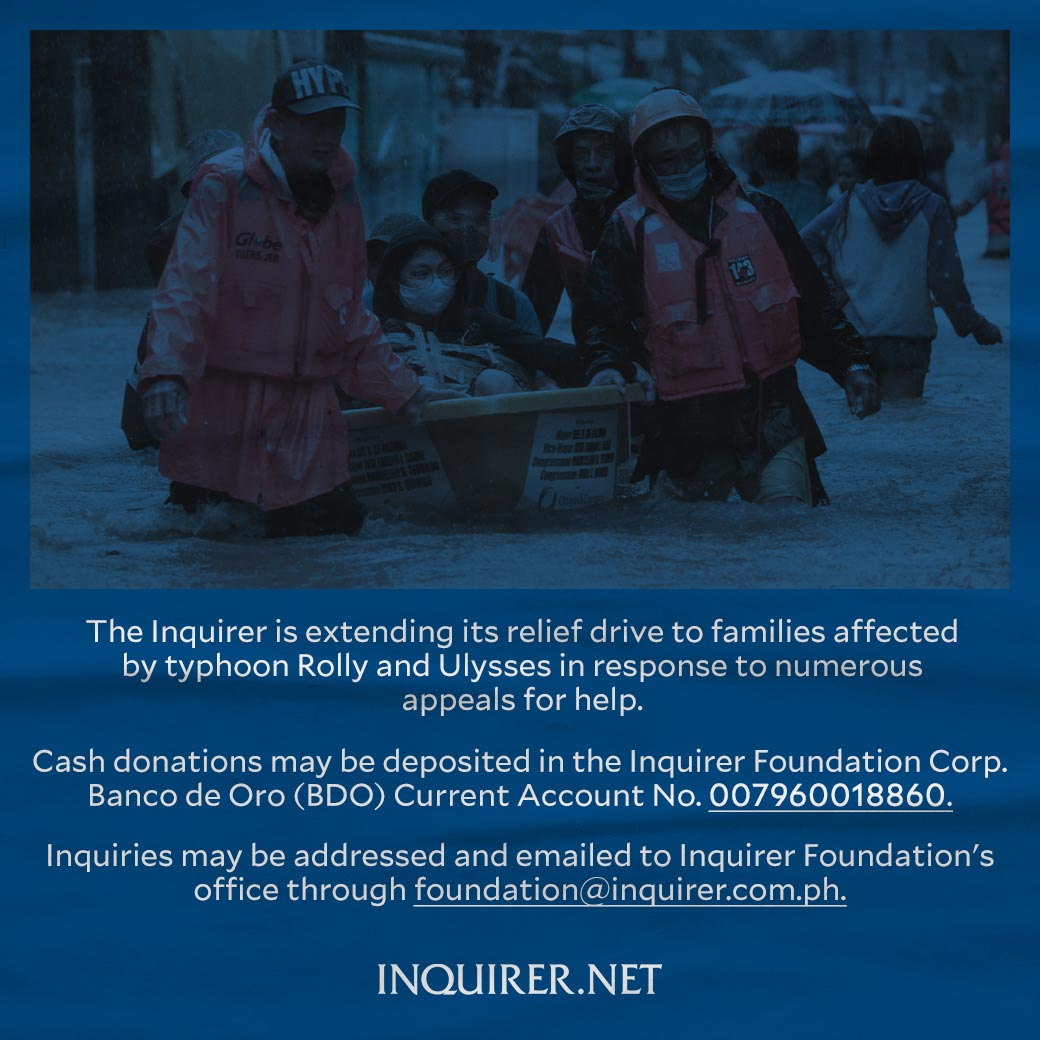 Subscribe to INQUIRER PLUS to get access to The Philippine Daily Inquirer & other 70+ titles, share up to 5 gadgets, listen to the news, download as early as 4am & share articles on social media. Call 896 6000.