LOOK: Robredo visits Rolly-battered Catanduanes, Albay; gives aid
MANILA, Philippines — Vice President Leni Robredo visited on Tuesday afternoon the province of Catanduanes, which was among the Bicol areas hardest-hit by Super Typhoon Rolly this past weekend.
The Vice President went to Virac and nearby towns like Bato, distributed relief items and talked to residents of Barangay Batalay whose houses were smacked by Rolly, and met with local officials, including Gov. Joseph Cua and Rep. Hector Sanchez.
According to the Office of the Vice President (OVP), Robredo's "visit was also part of the Vice President's response to many calls for help that her office has been receiving from those who have been unable to reach their family members in Catanduanes, where there is still no mobile signal."
She also went to check Tabaco City and Tiwi, both in Albay, on Tuesday. Robredo visited coastal communities Barangay Tayhi in Tabaco and Barangay Bolo in Tiwi, where nearly all houses sustained damage due to Rolly's strong winds.
One of OVP's Community Learning Hub was located in Tabaco, and it served as an evacuation center for residents near the Tabaco North Central Elementary School in Bombon.
Rolly made landfall over Catanduanes on Sunday, after it deviated from initial predictions that it would hit Aurora and northern Quezon and instead moved through the Bicol Region and Southern Luzon.
READ: Rolly leaves at least 16 dead, 3 missing in Bicol region
READ: Over 87,000 families evacuated in Bicol provinces due to Typhoon Rolly 
Before Catanduanes, Robredo visited Camarines Sur, including her hometown Naga, on Monday and checked the situation of people there.
KGA
Subscribe to our daily newsletter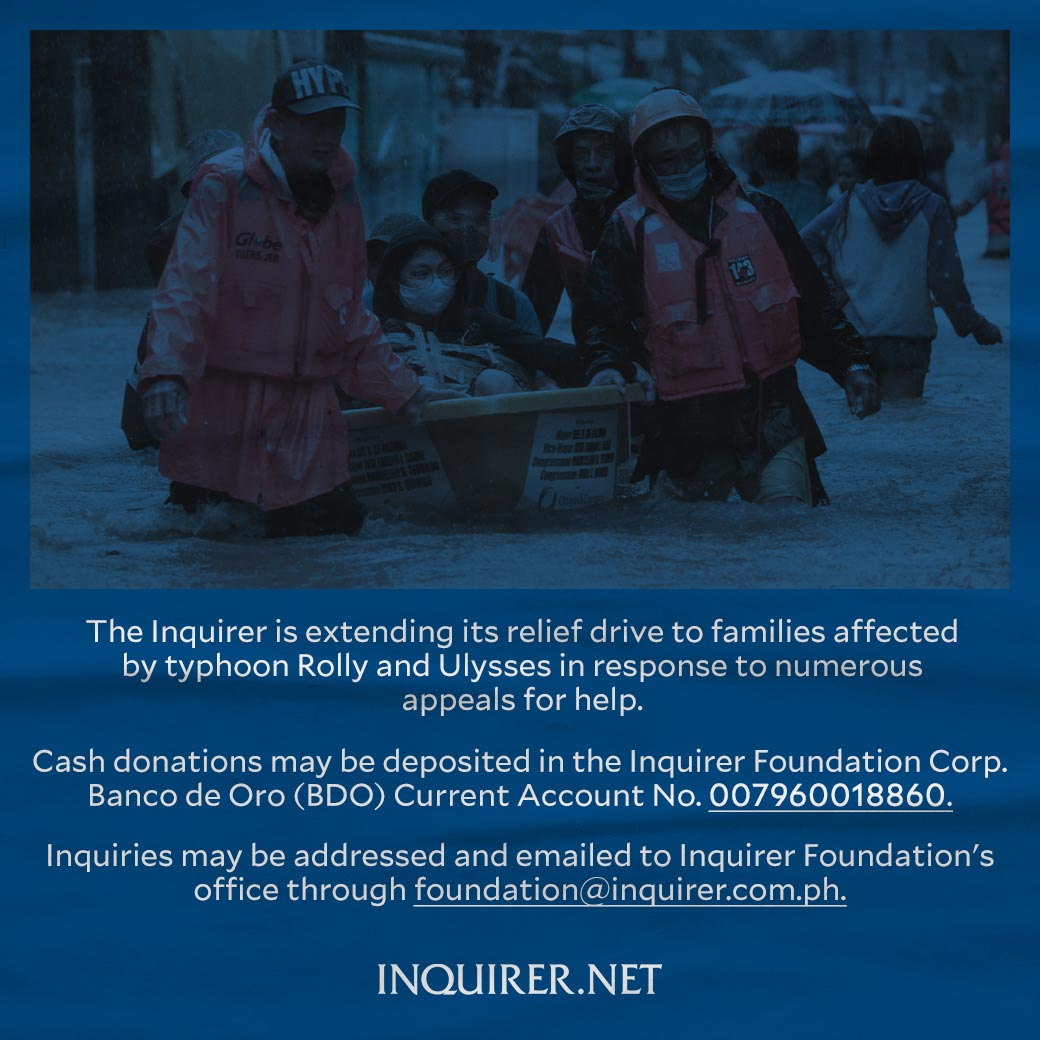 Subscribe to INQUIRER PLUS to get access to The Philippine Daily Inquirer & other 70+ titles, share up to 5 gadgets, listen to the news, download as early as 4am & share articles on social media. Call 896 6000.