VICE PRESIDENT ALSO SET TO VISIT ALBAY, CATANDUANES
LOOK: Robredo checks, brings relief to Rolly-hit Camarines Sur
MANILA, Philippines — Vice President Leni Robredo personally went to Calabanga town in Camarines Sur on Monday afternoon to check on Super Typhoon Rolly's devastation in the area and bring relief to affected families.
Based on photos shared by the Office of the Vice President (OVP), Robredo went to Sabang National High School, where evacuees sought shelter as Rolly slammed their municipality.
The school's structure, however, was also damaged by the typhoon – dubbed as the world's strongest so far this year – as some of the classrooms' ceilings collapsed while other rooms lost its roofings.
"According to barangay officials, several classrooms were damaged during the wrath of the typhoon while evacuees were staying there. The OVP also brought relief assistance to the community," the OVP said in a statement.
READ: Rolly leaves at least 16 dead, 3 missing in Bicol region
READ: Over 87,000 families evacuated in Bicol provinces due to Typhoon Rolly
Robredo also visited Barangay Sabang and talked to residents. Photos shared by Robredo's office likewise showed the extensive damage that Rolly brought to the area.
From her hometown Camarines Sur, Robredo was to proceed to Albay and Catanduanes – two other provinces in the Bicol Region that were pounded by Rolly over the weekend.
KGA
Subscribe to our daily newsletter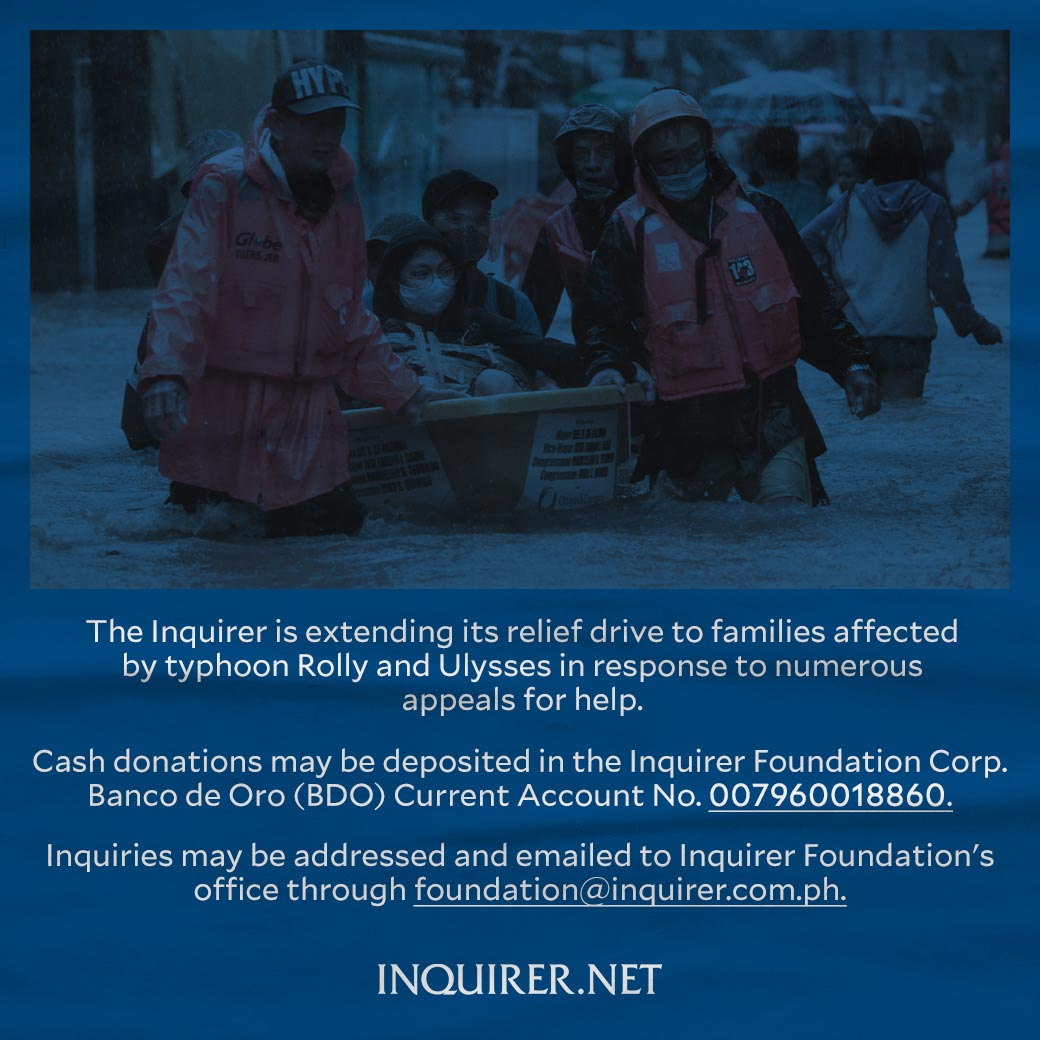 Subscribe to INQUIRER PLUS to get access to The Philippine Daily Inquirer & other 70+ titles, share up to 5 gadgets, listen to the news, download as early as 4am & share articles on social media. Call 896 6000.