Panelo backtracks: Security of tenure bill not yet vetoed
MANILA, Philippines —After saying that President Rodrigo Duterte "vetoed" the Security of Tenure Bill, Presidential Spokesperson Salvador Panelo has backtracked on the announcement and said the Chief Executive has yet to sign or veto the bill.
"Vetoed," Panelo briefly responded in a text message earlier when asked about the status of the bill.
But less than an hour after he sent the message, he retracted it and said, "Security Tenure Bill not yet vetoed. PRRD still studying the pros and cons. Sorry about the error. We will know tomorrow for sure."
The proposed law was supposed to lapse into law by July 27.
Asked why he was retracting his statement, Panelo blamed "poor hearing."
INQUIRER.net obtained a copy of the veto message of Duterte.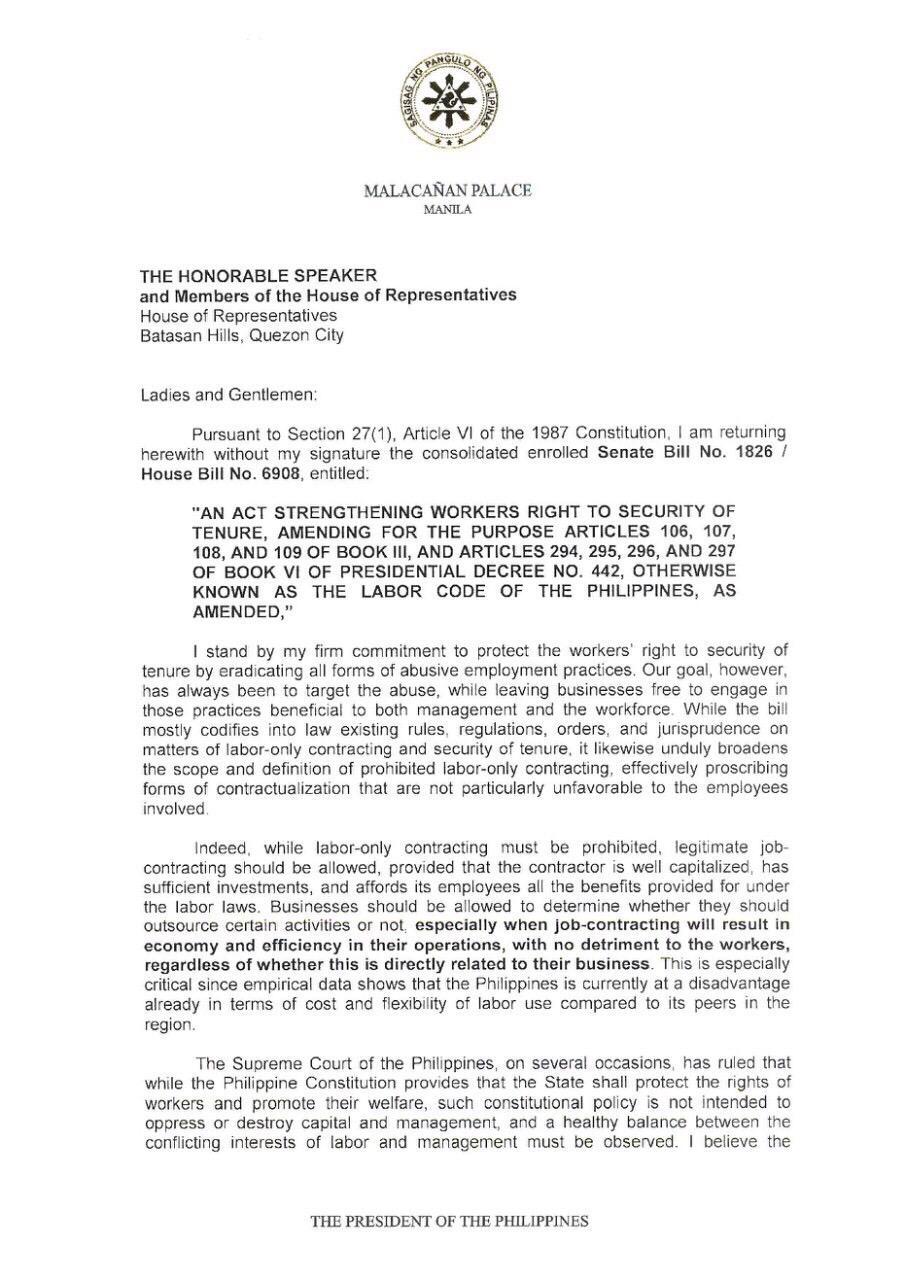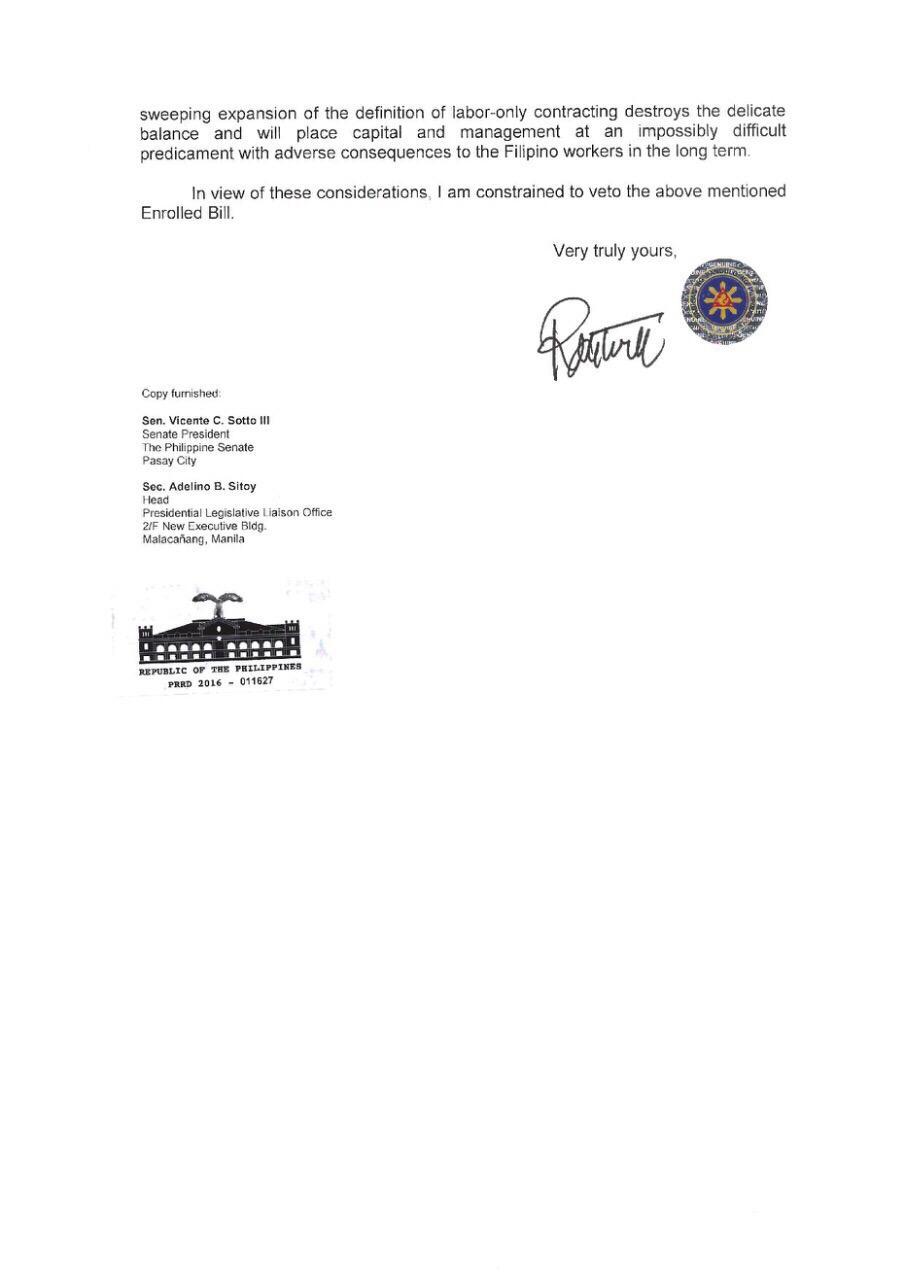 Subscribe to our daily newsletter
Subscribe to INQUIRER PLUS to get access to The Philippine Daily Inquirer & other 70+ titles, share up to 5 gadgets, listen to the news, download as early as 4am & share articles on social media. Call 896 6000.