Enrile: I decided to run to help debate pressing issues affecting the Philippines
MANILA — Former Senate President Juan Ponce Enrile has revealed that he decided to go on a fresh run for the Senate to debate pressing issues which, if not thought out properly, could spell irreversible disaster to the country.
"I am beyond being hurt by the prospect of losing or by the people's rejection," he recently said to a political insider. "What I really want to do is to debate not just the most pressing issues, but also those issues which if not properly resolved or thought out, could spell irreversible disaster for our country."
In a recent CNN Philippines interview, Enrile said that he decided to run again for the Senate "just a few days" before the deadline for the filing of certificate of candidacy (COC).
Appearing on CNN's The Source with Pinky Webb, Enrile said that while the move may have seemed last-minute or even impulsive given his experience as a 94-year-old veteran statesman, it was actually the result of at least two years of self-training and preparation.
Since he last exited the political arena in 2016, Enrile said he used his time to "immerse" himself and "study" almost all aspects of the planet — geography, demography, political history, climate change—all the relevant aspects of the current burning political debate affecting not only the Philippines but the world.
"His intent is to bring the debate closer to the people's consciousness or better still, have the people take a more active role in it," a source from the Enrile camp had told Inquirer.net. "Enrile thinks that Federalism, for one, should not be allowed to pass in its present form."
"There are some perils we will face with it presently. There are provisions for its perpetuation, and there is a very real danger of a transitory dictatorship as we make the shift to Federalism," Enrile added in his comments at CNN's The Source.
By "perpetuation", Enrile may be referring to specific provisions in the Federalism act that could effectively lock it in as the country's permanent system of government. "Federalism will be insoluble, unalterable forever. What right do we have to decide the fate of future generations?"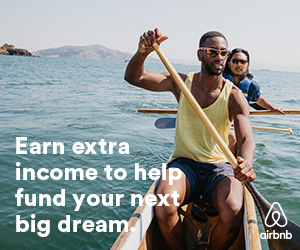 In another CNN interview on the specific issue of China's growing influence, Enrile advises for cautious cooperation. "We have only two options on this matter. Either we use diplomacy – talk to China – or we use force. What force do we have to deal with China?"
As for TRAIN, the government's sweeping tax reform and generation initiative, Enrile called for a sense of balance in this historic struggle of "the government versus the people" in which he thinks the government should give way. "We cannot overburden production, power, and the economy," said the ex-Senator on CNN's The Source. "Taxation must be calibrated for the economy as well as for the people."
Subscribe to INQUIRER PLUS to get access to The Philippine Daily Inquirer & other 70+ titles, share up to 5 gadgets, listen to the news, download as early as 4am & share articles on social media. Call 896 6000.