Peru's untouched indigenous tribes facing growing threats
Just like the Sentinelese tribal people who recently killed an American who ventured onto their Indian Ocean island, Amerindians from the Amazon rainforest reject all contact with the outside world.
But their way of life, and indeed their lives, are under threat from drug trafficking, illegal deforestation and mineral exploitation.
Peru, half of which is covered by the Amazon rainforest, is one of the few countries left in the world where uncontacted tribes continue to live in absolute autonomy, away from modern society.
The Peruvian Amazon is home to 16 indigenous communities numbering some 4,500 people, according to the culture ministry, that live in voluntary isolation.
Amongst them are the Mashco-piro, Cacataibos, Isconahuas, Matsigenkas, Mastanahuas, Murunahuas, Nantis and Yoras tribes.
Three more communities, around 2,500 people, are in a situation of "initial contact."
They all live in reserves in three regions in the east of Peru: Ucayali, Madre de Dios and Cusc.
Contact between these groups and outsiders is rare, but sometimes violent, in much the same way as 27-year-old American John Allen Chau's encounter with the Sentinelese in the Andaman Islands.
Only around 150 members of that tribe remain on North Sentinel Island and all outsiders are barred from even approaching within three miles (five kilometers) of their land.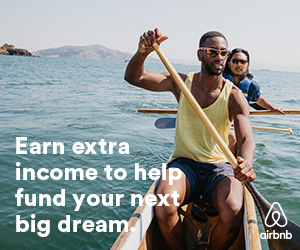 'Atrocious'
In the Amazon, this refusal to mix with the outside world is in large part a reaction to previous contact that has seen the Indians suffer attacks and outbreaks of diseases brought by colonizers to which they have no immunity, something that has decimated their communities.
During the Amazon Rubber Boom from 1879-1912, said by an Irish diplomat at the time to have inflicted "atrocious" crimes against indigenous people, many Mashco-piro were captured and exploited in conditions akin to slavery, pushing the rest of their community deeper into the forest to protect themselves.
However, unlike North Sentinel, the Amazon is not an island and external threats are numerous and hard to ward off.
In this little-populated area, illegal activities pose the biggest threat, in particular drug trafficking as the narcotics gangs look to take advantage of jungle areas that are difficult to access.
"Drug traffickers don't care about protected areas, except to expand" their illegal coca plantations, said police colonel Arquimedes Leon.
"For them, it's the jungle and they couldn't care less."
Beyond that, the Amazon's natural riches attract all sorts of prospectors, whether to exploit its gold or its cedars and mahogany trees, which are in danger of extinction.
Incursions by outsiders "are often violent and displace communities from their habitats," said the Native Federation of the Madre de Dios River, a region considered the epicenter of illegal mineral exploitation in Peru.
Tourism threat
But it's not just illegal activity causing damage to the Indians homeland, but also the building of roads to develop tourism in the Amazon.
In January, Peru's parliament voted to authorize the construction of roads through the rainforest, and that despite Pope Francis, who was visiting the region at the time, calling for the protection of uncontacted peoples.
The pontiff hit out at "the great pressure from big business that covets oil, gas, wood, gold, or the monoculture agribusinesses."
His appeal seems to have been in vain. Peruvian authorities have yet to take any measures to protect isolated communities, and all the while Peru continues to lose more than 120,000 hectares of forest every year.
Any project in the area "needs to be planned" to avoid seriously affecting "either the Indians" or the environment, said Nancy Portugal, head of the culture ministry's isolated peoples section.
There's little hope, though, given the minimal surveillance capabilities and meager resources of the vast region's local authorities.
The Mashco-piro, a nomadic group of around 900 hunter-gatherers, live on two reserves close to the country's major tourist hubs of the old Inca capital of Machu Picchu and the nearby city of Cusco.
To protect the Mashco-piro, the culture ministry has implemented controls to try to prevent unscrupulous tourism agencies from selling excursions to meet the untouched tribes.
But they face an uphill battle. CC
RELATED STORIES:
Kin of slain US missionary forgives Sentinelese tribe that killed him on Indian island 
Indigenous people embrace social entrepreneurship 
Subscribe to INQUIRER PLUS to get access to The Philippine Daily Inquirer & other 70+ titles, share up to 5 gadgets, listen to the news, download as early as 4am & share articles on social media. Call 896 6000.