DESPITE DELAY IN BUDGET APPROVAL
Gov't workers to get 2019 pay hike on time – Andaya
The House leadership on Saturday sought to assure government workers that they would receive salary increases on time next year even if a delay loomed in the passage of the 2019 national budget.
"The fate of the 2019 national budget will have no impact on the scheduled round of pay hikes next year for government personnel," House Majority Leader Rolando Andaya Jr. said in a statement.
"It will go on as programmed even in the event of a slight delay in the signing into law of the 2019 budget," added Andaya, budget secretary during the Arroyo administration.
Marked date
"The rumor that the programmed increase of the salaries of government workers next year depends on the passage of the budget is fake news," he stressed.
Andaya said the increase would be included in the first paycheck of the year to be released on Jan. 15, 2019.
He said the authorization for the salary increase for civilian government employees and military personnel was mandated by two laws.
The implementation of the laws is not tied to the passage of the General Appropriations Act, Andaya said.
A total of P121.7 billion has been earmarked for the salary rate adjustments in 2019, he said.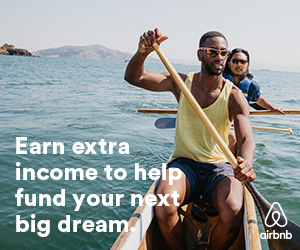 At least P51.7 billion of the amount was earmarked for the fourth installment of wage increases under the Salary Standardization Law, which covered civilian employees.
For uniformed personnel, P70 billion has been earmarked for the second installment of salary increases mandated by the same law.
Legal basis
Andaya said the legal basis for the four-stage implementation of the salary adjustment was Executive Order No. 201 issued by then President Benigno Aquino III in February 2016 shortly before the national elections.
Pay adjustments prior to that were made from 2009 to 2012 through Executive Order No. 811 issued by then President Gloria Macapagal-Arroyo, who is now Speaker.
The document governing salary adjustment for personnel in the defense, interior, transportation and environment departments was Joint Resolution No. 1 passed by Congress and signed by President Duterte in January this year.
Andaya said base pay, allowances, premium contributions and pension services would eat up 32 percent, or at least P1.185 trillion, of the P3.757-trillion proposed national budget next year.
Subscribe to INQUIRER PLUS to get access to The Philippine Daily Inquirer & other 70+ titles, share up to 5 gadgets, listen to the news, download as early as 4am & share articles on social media. Call 896 6000.