Hiring of Yang a security risk – Alejano
Enlisting a Chinese national as economic adviser to President Rodrigo Duterte compromises the country's security and independence, Magdalo Rep. Gary Alejano said on Wednesday after Malacañang confirmed the hiring of Michael Yang as a consultant.
"As an adviser to the Philippine President, Yang may have access to confidential and sensitive information [that] could affect national security,'' Alejano, a senatorial hopeful, said in a statement.
"Further, it allows a foreigner to influence national policies particularly economic ones," he added.
Tense relations
Yang, whose Chinese name is Yang Hong Ming, also has close connections with the Chinese government, with which the Philippines has territorial disputes and tense diplomatic relations, Alejano said.
"Given these reasons, I call on the President to fire Michael Yang from his post," the opposition lawmaker said.
Alejano said hiring Yang seemed to contradict the President's claims of having an independent foreign policy.
Presidential spokesperson Salvador Panelo defended the tapping of Yang as an adviser.
Panelo said on Wednesday that the President could employ foreign consultants as long as they were experts in their fields.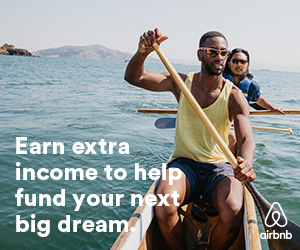 Yang is a billionaire, knows the Chinese culture and the psychology of the Chinese, and has many contacts, according to Panelo.
"The President needs that so he could be advised from time to time, if needed," he said.
Panelo earlier contradicted the President's statement that Yang was not an adviser because the latter was a Chinese citizen.
He reiterated Yang's contract was not at the level of a presidential adviser on economy with the rank of a Cabinet member.
Renewable contract
Yang has a one-peso-a-year contract renewable every six months.
Senate President Vicente Sotto III also made light of the President's initial denial of Yang's role as economic consultant.
"Apparently, he [the President] didn't know. He wasn't the one who signed [the contract]," Sotto said at the Kapihan sa Manila Bay forum.
Documents showed that Justice Secretary Menardo Guevarra, who was then the senior deputy executive secretary, and Executive Secretary Salvador Medialdea had signed Yang's two six-month contracts, from January to June and from July to December. —With reports from Jerome Aning, Christine O. Avendaño and DJ Yap
Subscribe to INQUIRER PLUS to get access to The Philippine Daily Inquirer & other 70+ titles, share up to 5 gadgets, listen to the news, download as early as 4am & share articles on social media. Call 896 6000.