News Briefs: Nov. 4, 2018
2 Sayyaf kidnap victims freed
Two kidnap victims had been freed in two separate locations in Sulu province on Nov. 1. In a report, the Philippine Navy and Marine Battalion Landing Team said operatives rescued Jose Duterte from his Abu Sayyaf captors in Panamao town, Sulu.
He was kidnapped on March 3 last year. Around 2:45 p.m. on the same day a 7-year-old girl, who was kidnapped in Tawi-Tawi on June 25 this year, was rescued in the town of Jolo, also in Sulu.
The girl's rescue led to the arrest of four suspects. The girl's family paid ransom, according to a report of the Anti-Kidnapping Group.
There are still seven persons being held captive in Sulu. Two of them are foreigners. —Julie S. Alipala
Ex-mayor nabbed for corruption
Police in Davao City on Thursday arrested the former mayor of Tagbina town in Surigao del Sur province, who was facing a corruption case in the antigraft court Sandiganbayan.
Chief Insp. Milgrace Driz, Southern Mindanao police regional spokesperson, said Rufo Pabilona, 65, was arrested by members of the Criminal Investigation and Detection Group at Purok Matina Pangi.
The Sandiganbayan issued in 2002 and 2006 warrants of arrest for Pabilona, who was mayor from 1986 to 1995.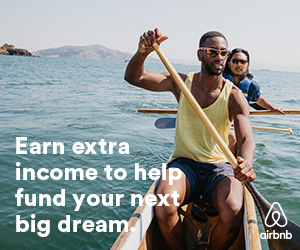 Police would turn Pabilona over to the court. —Frinston Lim
Drug raid nets 34 suspects
Police arrested 34 persons and seized dozens of sachets of suspected crystal meth, or "shabu," during operations in Tagum City, Davao del Norte province, on Thursday.
The Davao regional police said the raiding teams also seized a .38-caliber pistol from one of the arrested suspects.
The area raided, Madaum village in Tagum, was known as a drug hotbed.
At least 11 sachets of shabu worth P54,000 were seized.
The Tagum raid followed a raid in September, during which police arrested 72 suspects and seized more than P500,000 worth of drugs. —Frinston Lim
Prison escapee arrested
A double homicide convict who bolted prison has been arrested by police on Friday in Dumingag town, Zamboanga del Sur province.
Bernabe Lumawas, alias Mario, had been in hiding for five years after he escaped from the San Ramon Prison and Penal Farm.
The arresting team seized from Lumawas a .38-caliber pistol and bullets. —Leah Agonoy
Filipino woman killed in Japan
A 48-year-old Filipina was killed after she was stabbed in Japan on Thursday, according to the Department of Foreign Affairs (DFA).
The DFA, in a statement, cited a report by the Philippine Embassy in Tokyo as saying the woman, still unidentified, "succumbed to her injuries" at a hospital in Hammatsu on Friday.
The DFA quoted Philippine Ambassador to Japan Jose Laurel V as telling the victim's family that "justice will be served."
A suspect has been taken into custody by the Japanese police, Laurel was quoted as saying. —Consuelo Marquez
Subscribe to INQUIRER PLUS to get access to The Philippine Daily Inquirer & other 70+ titles, share up to 5 gadgets, listen to the news, download as early as 4am & share articles on social media. Call 896 6000.