NPA owns up to slay try on former Samar town mayor
TACLOBAN CITY — The New People's Army (NPA) took responsibility on the ambush of a former Samar town mayor for allegedly committing "counter-revolutionary" acts and corruption.
In a press statement, the Arnulfo Ortiz Command, which largely operates in Samar province, said the ambush on Ananias Rebato, former mayor of San Jose de Buan was the communist group's attempt to mete the death penalty on him.
The 57-year-old former mayor was shot several times by four assailants about 1 a.m. Tuesday while he was about to board his vehicle after attending a fiesta-related activity in Barangay Babaclayon, 7 kilometers away from the town proper. He was brought to a hospital in Tacloban City. He is said to be out of danger, as of this posting.
However, his close-in security and nephew, Severino Tesoro, 24, was killed.
The other security members of Rebato were able to fire back, killing one of the perpetrators.
Rebato, a long-time mayor of the impoverished town and a hotbed of insurgency, was said to be gunning for a political comeback in next year's elections as vice mayor.
According to the NPA command, Rebato was involved on counter-revolutionary activities such as maintaining a platoon of goons "aimed at harassing suspected NPA members and sympathizers." The NPA command also claimed that the former mayor was behind the abduction of a farmer in Barangay San Nicolas of said town.
Further, the NPA command alleged that Rebato hold a rank of first lieutenant under the Intelligence Service of the Armed Forces of the Philippines (ISAFP).
"He spearheaded the building of a vast intelligence network for counter-revolutionary activities targeting peasants. He openly campaigned for the surrender of peasants to be later paraded as NPA surrenderees," the group said.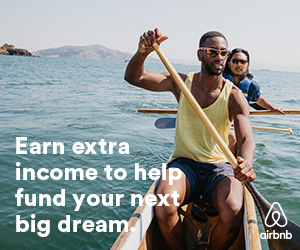 Aside from his alleged campaign against them, the NPA command said Rebato was also involved in corruption when he was the mayor of the town. Rebato served as mayor from 2007 until 2016.
They likewise claimed that Rebato was involved in instances of sexually harassing women.
But Captain Francis Agno, spokesperson of the 8th Infantry Division based in Catbalogan City, Samar dismissed the NPA's allegation that Rebato is part of ISAFP.
"He is not (a military asset).They disliked the former mayor because he never gave in to them as he chose to coordinate with the military and the police," Agno said in a phone interview.
Agno said he personally know Rebato because he was previously assigned in San Jose de Buan from 2012 until 2014 while Rebato was mayor.
"The former mayor was a good man. He never committed any atrocities against his people," Agno added.
He said the NPA command was forced to come out and admit to the slay try on Rebato because one of the gun men who was killed was identified by residents of Babaclayon as an NPA member.
"They are just making up these issues against the former mayor after it was identified that one of the perpetrators was an NPA member," Agno said. /kga
Subscribe to INQUIRER PLUS to get access to The Philippine Daily Inquirer & other 70+ titles, share up to 5 gadgets, listen to the news, download as early as 4am & share articles on social media. Call 896 6000.