No sanctions relief until N. Korea's complete denuclearization
US Secretary of State Mike Pompeo said Thursday that there will be no sanctions relief for North Korea until it completely denuclearizes, in response to North Korea's claim that the US had agreed to a "step-by-step" process.
"The sequence will be different this time," the top US diplomat told reporters at the joint press conference with his South Korean and Japanese counterparts in Seoul. "We are going to get complete denuclearization. Only then, there will be a relief from the sanctions."
North Korea's state-run Korean Central News Agency said the two leaders agreed to the principle of "step-by-step" process and Trump expressed his intention to lift sanctions "over a period of goodwill dialogue" between the two countries.
The report was interpreted as meaning the US would grant rewards — such as sanctions relief — to North Korea as North Korea take steps to denuclearize, a process which the US had adamantly opposed.
The press briefing came after Pompeo held a meeting with South Korean Foreign Minister Kang Kyung-wha and Japanese Foreign Minister Taro Kono in Seoul to brief the officials of the outcome of the US-North Korea summit held Tuesday in Singapore.
At the briefing, Pompeo reiterated that the shared goal of the US, South Korea and Japan is to get North Korea to denuclearize not only completely, but also irreversibly and verifiably.
"The world should rest assured the United States, Republic of Korea and Japan remain committed to achieve complete, verifiable and irreversible denuclearization of North Korea," he said.
"Verification is central to that. Complete denuclearization certainly encompasses that idea very clearly," he said.
In a joint statement signed by Trump and Kim at the historic summit, the leaders pledged to work toward "complete denuclearization" of the Korean Peninsula, falling short of specifying the plan and timeframe of the denuclearization process.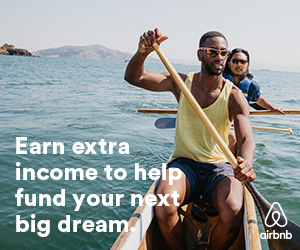 "We envision strong, secure and prosperous North Korea that is fully integrated into the community of nations. Kim Jong-un indicated that in Singapore and shared that vision. We are eager to see him take next steps to achieve it," he said.
On South Korea-US joint military drills, South Korean Foreign Minister Kang Kyung-wha said that it is a matter for the South Korea-US alliance and it should be coordinated between the allies' military authorities.
"My understanding is that Trump said that to enhance a momentum of dialogue between South Korea and North Korea," Kang said told reporters.
Trump reportedly caught South Korea by surprise by saying he would suspend the allies' "war games" at his post-summit press conference in Singapore.
Subscribe to INQUIRER PLUS to get access to The Philippine Daily Inquirer & other 70+ titles, share up to 5 gadgets, listen to the news, download as early as 4am & share articles on social media. Call 896 6000.