PH Navy rescues fisherman after 3 days adrift in West Philippine Sea
Twenty-year-old Albert Carcuevas of Rizal, Palawan spent three days adrift in the West Philippine Sea and later ended up in one of the Philippine military's outposts there.
The Palaweño fisherman was spotted and rescued by a Philippine Navy ship at the vicinity of Dalagang Bukid Shoal in the West Philippine Sea on Friday, the Western Command of the Armed Forces of the Philippines said in a news release.
Carcuevas was fishing in Rizal when his small banca encountered engine trouble and drifted towards the West Philippine Sea.
He told authorities that he was in banca for three days without food and water until he was rescued.
According to the Western Command (Wescom) Carcuevas was brought to the BRP Sierra Madre, the Navy ship that run aground in 1999 to serve as an outpost for the Marines who are asserting sovereignty in the Ayungin Shoal at the West Philippine Sea.
Carcuevas is in stable condition and his family has been told of his whereabouts. The Wescom said they will "ensure his safe return."
21 rescued in 2 incidents
The Philippine Navy in Palawan also rescued 21 people in two separate incidents recently, the Wescom said.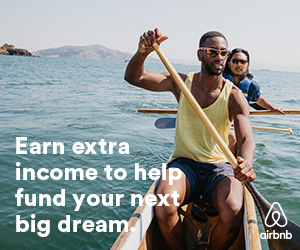 Navy's patrol craft BRP Nestor Reinoso (PC380) provided assistance to P/Y Atlantis Asorez, a yacht with about 20 foreign guests southeast off Tubbataha Reef on Thursday morning.
While on maritime patrol, it received information that one of the passengers from the yacht needed assistance. They helped to evacuate 71-year-old American Frances Jean Lewis after she slipped in the yacht's toilet and fractured a knee.
Lewis was immediately brought to the hospital after the patrol craft reached the pier.
On Friday afternoon, 20 passengers of a distressed banca were rescued by BRP Federico Martir (PC385) with the help of the Philippine Coast Guard.
The vessel was conducting a maritime patrol some 1,870 yards northeast off Miniloc Island when a crew members noticed the passengers of the motor banca Queen Cleopatra nearby asking for help.
It turned out that the motor banca had encountered engine trouble, prompting the Navy and Coast Guard to evacuate the passengers while the vessel was towed towards the shoreline.    /muf
Subscribe to INQUIRER PLUS to get access to The Philippine Daily Inquirer & other 70+ titles, share up to 5 gadgets, listen to the news, download as early as 4am & share articles on social media. Call 896 6000.