DFA tells applicants to shun passport slot fixers
The Department of Foreign Affairs (DFA) is warning the public against patronizing fixers, following the arrest of more than 20 people who allegedly sold passport appointment slots to applicants.
In a statement Sunday, the DFA said a police report identified the 23 fixers as Nenita Ugalde, 63; Noelito Ventura, 46; Marlon Narvaez, 35; Amalia Tagarilo, 44; Marilyn Tabay, 52; Michael Montel, 42; Alejandra Sacdalan, 48; Jonathan Tagarino, 46; Yolanda Villanueva, 45; Gina Carbon, 47; Maila Caluya, 47; Ligaya Banares, 63; Zaldy Pelonia, 52; Lilia Felix, 54; Roselyn Oliveros, 28; Rosalinda Zamora, 40; Criza Mae Castor, 24; Aileen Casita, 51; Marivic Arojo, 33; Mark Justine Doromal, 29; Ricardo Rojas, 50; Vilma Evite, 46; and Evangeline Soriano, 52.
"Let us not patronize these unscrupulous individuals. Rest assured that the DFA is doing its best to offer the best services to the public," Ricarte Abejuela III, acting director of the Passport Division of the Office of Consular Affairs, said.
Chief Supt. Tomas Apolinario, Southern Police District director, said the individuals were arrested in separate operations in Aseana, Parañaque City; in Libertad, Pasay; and in Gate 3 Plaza in Taguig.
Apolinario said the operations were results of surveillance work conducted in different DFA offices in the National Capital Region since Feb. 15.
The surveillance was done upon the request of the DFA following complaints that fixers were selliing passport appointment slots.
Charges for violation of Republic Act No. 9485, estafa, among others, will be filed against the suspects, according to Apolinario.
Abejuela reminded the public that scheduling an appointment online was completely free, noting that the DFA will have open slots daily from March to June.
"Applicants should just be prompt and alert because the demand is so high we run out of slots very fast," Abejuela said.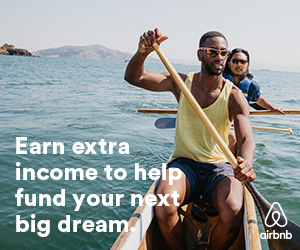 To satisfy the demand, he said the DFA launched the Passport on Wheels (POW) programs where four POW vehicles make rounds in various local government units to process applications of those waiting to secure an appointment.
Last Feb. 10, the DFA said it was opening its Aseana office every Saturday from 8 a.m. to 5 p.m. to accommodate passport applications.
DFA is also set to open eight more consular offices and launch an e-payment system for applicants. /cbb
Subscribe to INQUIRER PLUS to get access to The Philippine Daily Inquirer & other 70+ titles, share up to 5 gadgets, listen to the news, download as early as 4am & share articles on social media. Call 896 6000.