PNP vows to 'work 24/7' to solve murder of Fr. Paez in Nueva Ecija
POLICE CREATE SPECIAL INVESTIGATION TASK GROUP
The Philippine National Police (PNP) has vowed to "work 24/7" to resolve the killing of Fr. Marcelito Paez, who was attacked by still unidentified assailants in Jaen, Nueva Ecija last Monday night.
"The Philippine National Police is saddened by the recent incident resulting to the death of Rev. Fr. Marcelito A. Paez who was shot to death by armed suspects in Jaen, Nueva Ecija," PNP spokesperson Chief Supt. Dionardo Carlos said in a statement issued on Wednesday.
"The SITG will work 24/7 to resolve the case by arresting and prosecuting the suspects responsible in the killing of retired priest Fr. Paez," he added. SITG is the Special Investigation Task Group.
Carlos said PNP Deputy Director General Ramon Apolinario, the PNP officer-in-charge while PNP Director General Ronald "Bato" dela Rosa is abroad, has directed the investigation and immediate resolution of the case and designated PNP Region 3 Director Chief Supt. Amador Corpuz to create the SITG that would look into the case.
The SITG, Carlos said, would be headed by Sr. Supt. Eliseo Tanding, Director of PNP-Nueva Ecija, and assisted by regional investigators and available National Support Units (NSU) field offices in Central Luzon.
A Regional Task Group (RTG) headed by Sr. Supt. Rolando Llanera, Deputy Director for Operations of PNP Region 3, would also oversee the progress of the investigation, Carlos said.
At around 8:00 p.m. last Monday, Paez was driving his vehicle along Barangay Lambakin in the town of Jaen when motorcycle-riding gunmen ambushed and wounded the priest. Paez was rushed to the Gonzales General Hospital in nearby San Leonardo town but died at around 10:45 p.m. while undergoing treatment.
Fr. Oliver Castor, a board member of the Rural Missionaries of the Philippines (RMP) of which Paez was also part of, said his killing came after he facilitated the release of a political detainee, Rommel Tucay.
Tucay is a peasant organizer of the Alyansa ng Magbubukid sa Gitnang Luson-Nueva Ecija (AMGL-NE), who was released from the Nueva Ecija provincial jail earlier Monday.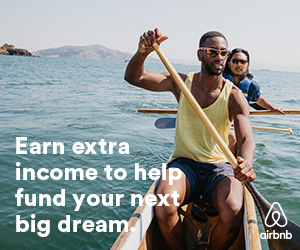 READ: Priest killed in Nueva Ecija
For Castor and the human rights group Karapatan, the killing of Paez was another attack against activists opposing President Rodrigo Duterte's policies.
"We accuse them (Duterte and his government) of complicity in this heinous crime. Sapagkat kung kaya nila itong gawin sa isang taong simbahan, kaya nila itong gawin sa ating lahat," Castor said during Tuesday's indignation rally, condemning the killing of Paez.
"Ginagawa na nila ito 13,000 na ang napatay sa war on drugs kailan tayo magsasabi na tama na sobra na itigil na ang pagpaslang?" he asked. /kga
Subscribe to INQUIRER PLUS to get access to The Philippine Daily Inquirer & other 70+ titles, share up to 5 gadgets, listen to the news, download as early as 4am & share articles on social media. Call 896 6000.