UP Masscom awards outstanding alumni in first-ever Glory Awards
Eight distinguished alumni of the University of the Philippines College of Mass Communications (UPCMC) will be honored during the first-ever "Glory Awards" ceremony to be held on November 11, 2017 at the UP Bahay ng Alumni, DIliman Quezon City.
The University of the Philippines College of Mass Communication Alumni Association (UPCMCAA) president Malou Fagar announced that the awardees were chosen for their outstanding work and influence in their chosen disciplines and advocacies. "These personalities brought not only honor and prestige to the college but also inspiration to colleagues in various fields of communication," added Fagar.
The eight awardees include Lan Mercado, under the category "social advocacy". She has led global advocacy campaigns that address inequality, climate change, and protecting the rights of people in conflict situations as the Asian regional director of Oxfam, one of the largest and most influential humanitarian organizations worldwide.
For "television arts", ABS-CBN's entertainment production division head Lauren Dyogi gets the award. Dyogi started his 30-year career in television as a writer. He has directed magazine programs showcasing Philippine culture, discovered and developed new talents, directed blockbuster films, and led teams that introduced various reality program formats.
Under "marketing communications", Raul Castro is being recognized for elevating the role of agency creative hotshot to one who also leads a passionate and driven organization, steers the business, and turns around client fortunes. Under his current watch as chairman and CEO of advertising industry leader McCann Worldgroup Philippines, the company became the "winningest" agency in terms of pitches and new business.
UP Film Institute director Sari Dalena is being cited for her works in filmmaking. She is known as a versatile indie filmmaker and has won several awards including the Gawad Urian for two short films ("Church Dogs", "Little Crosses") and best picture and best director honors from Cinema One Originals in 2011 for her full-length feature "Ka Oryang."
Another Glory awardee for "film research and criticism" is well-published film scholar, critic and educator Joel David, who was instrumental in developing and enhancing the curriculum of the UP Film Institute during its formative years. He was the country's first bachelor's degree holder in film (to add to his UP journalism degree) and became the youngest member of the Manunuri ng Pelikulang Pilipino.
Roby Alampay, a multi-tasking newsroom executive across traditional and new media platforms, was chosen for "print and online journalism". He is editor-in-chief of Businessworld and Interaksyon.com while concurrently a vice president/news anchor at TV5 and sister network Bloomberg Philippines. His bylined op-ed pieces on topics such as democracy, human rights, and press freedom have appeared in the New York Times, The Washington Post, and United Kingdom-based The Guardian.
The awardee for the field of "public relations" is independent PR practitioner Joy Buensalido whose firm, Buensalido & Associates, has won several Anvil awards of excellence from the Public Relations Society of the Philippines on behalf of her local and multinational clients. She has authored books which include "Pinoy Manners: A Modern Guide to Delicadeza for All Occasions" (2016) and a coffee table book of achievers, "100 Women of the Philippines" (1999).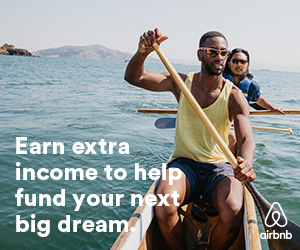 Finally for "broadcast journalism", the citation goes to top GMA Network news executive Marissa Flores who has overseen the comprehensive growth of a news organization currently airing at least eight news and 28 public affairs programs. During her tenure, GMA has bagged four George Foster Peabody awards—the broadcast equivalent of the Pulitzer prize for newspapers—with the latest award coming for its coverage of super-typhoon Yolanda.
The panel of jurors for the Glory Awards was composed of UP College of Mass Communication dean Dr. Elena Pernia representing the field of communication research, former news director of CNN Philippines and ABS-CBN News Channel Jing Magsaysay, multi-awarded writer Ricky Lee representing the film sector, former chair of the International Association of Business Communicators-Philippine Chapter Ritzi Ronquillo, Prof. Yvonne Chua representing the fourth estate, and Prof. Betsy Enriquez for the broadcasting field.
Among the criteria applied in their selection were the nominees' professional track record, leadership and advocacies, impact of their work in the community, and the merits of work samples submitted for jury evaluation.
The Glory Awards, which honors the legacy of UP Masscom's first dean, Dr. Gloria D. Feliciano,will be the highlight of the annual alumni homecoming and grand reunion of the college on November 11, 2017 at the UP Bahay ng Alumni, UP Campus, Diliman, Quezon City.
Subscribe to INQUIRER PLUS to get access to The Philippine Daily Inquirer & other 70+ titles, share up to 5 gadgets, listen to the news, download as early as 4am & share articles on social media. Call 896 6000.