Raps recommended vs Parojinog siblings
The Department of Justice (DOJ) has recommended the filing of charges against the two children of slain Ozamiz City Mayor Reynaldo Parojinog Sr. for illegal possession of drugs and firearms.
Ozamiz Vice Mayor Nova Parojinog-Echaves was ordered charged with possession of illegal drugs and illegal possession of light weapon and ammunition; and her brother, Reynaldo Jr., with possession of illegal drugs, illegal possession of small arms, light weapons and hand grenade.
The two were arrested in Sunday's police raid in Ozamiz, in which their father, mother and 14 others were killed.
The three-member DOJ panel led by Senior Assistant State Prosecutor Juan Pedro Navera found probable cause in the complaint filed by the Philippine National Police Criminal Investigation and Detection Group (PNP-CIDG) despite questions raised about the bloody police raid.
The DOJ resolution released on Thursday said the policemen found sachets of drugs "in plain view" even though their search warrant issued by the Quezon City Regional Trial Court was for illegal firearms.
The raids were conducted simultaneously at 2:30 a.m. on Sunday.
The prosecutors said the raiding policemen were fired at when they arrived in the vice mayor's home.
The police found in the vice mayor's home 10 plastic sachets of "shabu" (crystal meth) 50 pieces of rolled aluminum foil, 500 pieces of P1,000 bills, 1,800 pieces of P500 bills, one M16 Blackwater rifle, one M16 magazine and 13 live ammunition for M16.
"The searching officers positively testified that they clearly saw in plain view the illegal drugs while they were searching for firearms, which were both in the constructive custody of respondent Nova Princess Parojinog. There is probable cause to separately charge Nova Princess Parojinog for illegal possession of dangerous drugs," the prosecutors said.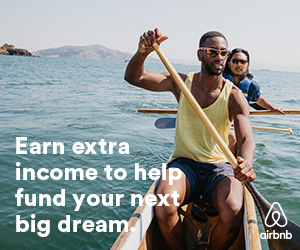 From Parojinog Jr.'s house, the policemen found an Armscor 12-gauge shotgun, one Ingram machine pistol, a hand grenade, a .40 cal. pistol with five live ammunition, several plastic sachets containing shabu, 26 pieces of rolled aluminum foil and other items for drug use.
The prosecutors said the Parojinog siblings were not licensed firearm holders based on the PNP's records.
Subscribe to INQUIRER PLUS to get access to The Philippine Daily Inquirer & other 70+ titles, share up to 5 gadgets, listen to the news, download as early as 4am & share articles on social media. Call 896 6000.