'Whimsical': Solon hits Duterte's martial law extension till end-2017
An opposition lawmaker on Tuesday slammed the move of President Rodrigo Duterte to extend martial law in Mindanao until the end of 2017, calling it "whimsical" and baseless.
In a statement, Akbayan Rep. Tom Villarin questioned the President's request to Congress to extend it until the end of 2017, when just last night the latter's request was for extending it for another 60 days only.
READ: Duterte wants martial law in Mindanao extended until end of 2017
The President made the request for Congress to extend martial law until the end of the year, ahead of the special session that will be held on Saturday  to address the need to extend the Mindanao martial law.
READ: Congress to convene on martial law extension Saturday
"It's a whimsical proposal that has no substantive grounds other than the President's wishes. From verbalizing 60 days in a dinner with Congressional leaders, now the President wants to make it five months," Villarin said.
The lawmaker from the independent minority bloc said it seems the administration is not even sure when it can defeat the terror group Maute, whose attack in Marawi City compelled Duterte to declare martial law.
"It seems they are not sure when to end martial law nor do they have clear outcomes. It is sending jitters to everyone who don't want it extended or expanded. Clearly Congress needs to put parameters to it as its constitutional mandate for legislative review is now on the table," Villarin said.
Villarin said Congress' joint session on July 22 "will be watched closely by our people how Congress responds to this challenge."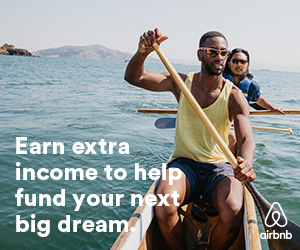 In a separate text message to Inquirer, Villarin said the shifting plans of the President on the period of martial law casts doubt on whether Duterte's government wanted to be "authoritarian" or democratic.
"It will not resolve the uncertainty over how best we handle terrorism and extremism. It hangs a cloud of doubt on what's the end game do the Duterte administration want — democracy or authoritarian rule," Villarin said.
For his part, Caloocan Rep. Edgar Erice, also a member of the independent minority bloc, said he would support the extension if only for another 60 days.
But if the administration would need more months until the end of 2017 to end the crisis in Marawi City, "then, it's already a question of competence on the part of the Armed Forces of the Philippines (AFP), Philippine National Police (PNP) and our other intelligence agency," Erice told Inquirer in a text message.
"If he (Duterte) asks for more than 60 days then I will have to question the government's competence. If the AFP will need six months we might rather ask the Boys Scouts to do the job for them," Erice said.
Ifugao Rep. Teddy Baguilat for his part raised more questions than answers now that the President wants five more months to extend his martial law.
Baguilat said he wants the military and the police to prove to lawmakers that the terrorist threat in Mindanao has not yet been resolved, and has expanded to nearby provinces in Mindanao.
"Has the AFP presented solid and concrete reasons why it needs 5 months to annihilate Maute and IS-aligned terrorist in Marawi? Are both AFP and PNP saying that the terrorist threat has expanded beyond Lanao to include all of Mindanao and that five months of Martial Law is needed to control that threat?" Baguilat said.
Baguilat said he is baffled by the need to impose martial law despite the counter-terrorism capabilities of the military.
"I still can't understand what extraordinary powers has ML added to the combative prowess of the AFP in fighting terrorism," Baguilat said. JE/rga
READ: Speaker Alvarez leads allies in supporting martial law extension
RELATED VIDEO
Subscribe to INQUIRER PLUS to get access to The Philippine Daily Inquirer & other 70+ titles, share up to 5 gadgets, listen to the news, download as early as 4am & share articles on social media. Call 896 6000.