ON TARGET
Moro scholars should not blame gov't
Darwin Absari, a Muslim professor at the Institute of Islamic Studies of the University of the Philippines (UP), says the fighting in Marawi City could produce orphans among Maranaw youths who would later become terrorists.
Absari said that even if the gunmen in Marawi were taken out, the government would have to deal with the poverty and underdevelopment in Mindanao that, according to him, were the roots of the Moro rebellion.
"While we wait, younger generations [of rebels] emerge. Even if we bring down [the] Maute [group], there will always be a new breed of Moro fighters unless we put a solution to the problem," said the Muslim UP professor.
The problem with Muslim scholars and leaders like Absari is that they blame the government for the poverty and underdevelopment in Muslim provinces when they themselves should share the blame.
The problem is not poverty and underdevelopment but the lack of education among many Muslims, which is perpetuated by their village, town and provincial leaders and by imams or religious leaders, and Muslim scholars like Absari.
Philippine Muslim society is feudal.
Under a feudal society, political and religious leaders hold their subjects in eternal ignorance to keep them in perpetual bondage.
Instead of telling the government how to solve the problem in Muslim society, why don't Absari and his ilk go home and educate their fellow Muslims so they can join the mainstream Philippine society?
————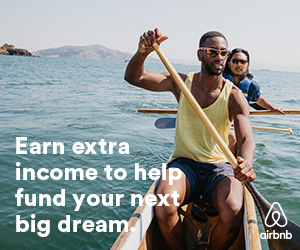 Millions of Filipinos were made widows and orphans by the Japanese during World War II.
War makes widows and orphans of peoples involved in conflicts; that's a given.
And yet, we have forgiven the Japanese and even made Japan our economic partner.
But why can't the Muslims in Mindanao understand that the war in the South has made widows and orphans of civilians?
The answer is simple: Their leaders want them to hate non-Muslims so there would be a perpetual conflict between Christians and Muslims, deliberately forgetting that the Crusades ended many centuries ago.
I once asked a friend, a Filipino Muslim, during a drinking spree why most of his people hated Christians.
His reply flustered me. "Because you sided with the Spaniards," he said.
Of course, he meant it as a joke; but as they say, a joke is half meant.
As an aside, I am no longer a Christian; I have embraced Buddhism as a way of life but not as a religion.
So, I am neutral and objective if I criticize Filipino Muslim society.
————
And please don't accuse me of being anti-Moro because I'm from Mindanao and my siblings and I grew up in different places in Morolandia.
When I was a toddler and up to age 6, I grew up in various camps in Indanan, Seith Lake and Bilaan towns in Sulu province.
I was in Grade II in Marawi City, then called Dansalan, and spent the early part of the third grade in Malabang town.
My sister, Lucia, was born in Jolo, Sulu; Wanda in Kidapawan, Cotabato; and Ben in Dansalan, now Marawi City.
My father's close-in men when he was a young lieutenant and captain in the defunct Philippine Constabulary were Moro soldiers.
My old man said Moro soldiers were very loyal and excellent fighters.
Subscribe to INQUIRER PLUS to get access to The Philippine Daily Inquirer & other 70+ titles, share up to 5 gadgets, listen to the news, download as early as 4am & share articles on social media. Call 896 6000.