Alvarez: Shoot criminals on sight
Shoot the criminals while in the act.
This was the call of Speaker Pantaleon Alvarez on Wednesday bristling at the brewing opposition in the House of Representatives against the proposed reimposition of death penalty.
In a press conference, Alvarez expressed frustration at calls to block the death penalty bill in the lower House but critical of the spate of extrajudicial killings.
Alvarez said the death penalty reimposition would pave the way for a system in killing convicted criminals, instead of being summary killed by hired gunmen.
The administration's brutal war on drugs has left over 4,500 people killed vigilante style, while another 2,500 alleged drug offenders were killed by the police allegedly for resisting arrest.
"Kung kayo tanungin ko, anong gusto niyo? May death penalty na mayroong proseso, o patayin na lang diyan yung criminal?" Alvarez said.
(If I were to ask you, what would you all prefer? Death penalty with a process or just kill the criminal on sight?)
Alvarez cited the arrest of Cebu's "savage girl" Liezyl Margallo and her live-in partner Australian Peter Scully, who both operated a cyberpornography ring of torturing and abusing street children and capturing them performing sexual acts in video.
The police have dubbed the operation one of the worst cases of child pornography, with one 12-year-old killed. A video obtained by the police showed a one-year-old hung upside down while candle wax is being dripped on her private parts.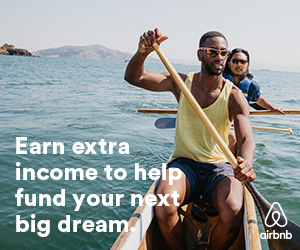 "Napanood niyo ba yung pedophile? Kung kayo ba, gusto niyo bang buhayin ang ganung klaseng tao? Pati one year old, inabuso," Alvarez said.
(Have you watched the news about the pedophile? If you were in that situation, would you have wanted this kind of people alive? Even though they abused a one-year-old?)
"Reklamo kayo ng rekalmo ng extrajudicial killing, tapos ito dadaan sa proseso, ayaw niyo pa din. Hindi ko na maintindihan," he added.
(They're always complaining about extrajudicial killings, but the death penalty accords a process, they still reject it. I do not understand anymore.)
Alvarez went on to say that he has no issue about shooting a criminal on sight.
"Kill na lang yan on sight when you commit a crime. Huwag na pahulihin yan," Alvarez said.
(Just kill them while on sight committing a crime. Don't arrest them anymore.)
Alvarez said law enforcers should not hesitate from killing criminals on sight.
"Pag may nakita ka na crime, nahuli mo on the act of committing a crime, anong gagawin mo? Patayin mo na lang yan," Alvarez said.
(If you saw someone committing a crime, what would you do? Just kill them on sight.)
Alvarez said people committing heinous crimes like "Savage girl" do not deserve to be accorded due process.
"May sira na ulo niyan. If you don't agree with me, sabihin natin—yan ba kayang gawin ng taong matino? Grabe, walang awa tapos maawa tayo sa kaniya?" he said.
(They are crazy. If you don't agree with me, let's put it this way—can that crime be committed by a sane person? They don't have pity on their victims, and yet we will pity them?)
Asked categorically if he is justifying the vigilante-style killing of criminals, Alvarez said: "Tingin ko, oo (I think so, yes) that's my personal view."
Alvarez urged the critics of death penalty to put themselves in the shoes of families of the victims of heinous crimes before they oppose the reimposition of capital punishment.
"Try to feel yung magulang ng mga biktima. It's easy for us to say due process, huwag mo patayin, it's easy for us to say dahil hindi sa atin nangyari," Alvarez said.
(Try to feel how the families of the victims would have felt. It's easy for us to say due process, don't kill them, it's easy for us to say those, because the heinous crime did not happen to us.)
"Yung mga nag-o-object, sige nga, mangyari sa buhay nila yan. Tingnan natin kung ayaw pa rin nila ng death penalty," he added.
(To those objecting, if that happens to you, let's see if they would still oppose death penalty.)
Alvarez is a principal author of the bill seeking to reimpose death penalty on heinous crimes, seen to be a priority legislation in the House of Representatives.
The proposed reimposition of capital punishment is set to be sponsored and debated on the floor Wednesday afternoon during session.
The bill seeks to impose death penalty for more than 20 heinous offenses, such as rape with homicide, kidnapping for ransom and arson with death.
Alvarez, President Rodrigo Duterte's staunch ally in Congress, sought to reimpose death penalty after former President and now Pampanga Rep. Gloria Macapagal-Arroyo abolished capital punishment in 2006 for its failure to deter crime.
Alvarez filed the bill pursuant to President Duterte's campaign promise of returning capital punishment for heinous criminals.
Alvarez's bill sought to reimpose the death penalty for heinous crimes listed under Republic Act 7659, including murder, plunder, rape, kidnapping and serious illegal detention, sale, use and possession of illegal drugs, carnapping with homicide, among others.
Duterte won the elections on a campaign promise to restore the death penalty by hanging, even making a snide remark that the convict's head should be severed by hanging. Alvarez said Congress would look into the cheapest way for the death penalty, either by firing squad, lethal injection or by hanging. RAM
RELATED STORIES
Subscribe to INQUIRER PLUS to get access to The Philippine Daily Inquirer & other 70+ titles, share up to 5 gadgets, listen to the news, download as early as 4am & share articles on social media. Call 896 6000.