Girl dead as gunmen attack drug war target
Stray bullet hits child attending 'simbang gabi'
SAN PEDRO CITY—A 12-year-old child, who had gone with her mother to church for the Christmas dawn Mass, was one of the two fatalities in what police described as an illegal drug-related gun attack in Biñan City, Laguna province.
Supt. Serafin Petalio, Biñan City police chief, said Allan Fernandez, 37, appeared to be the target of motorcycle-riding assailants during an attack around 10 p.m. on Wednesday.
Fernandez, who was also killed, was a village watchman in Barangay San Antonio and was attending to traffic at the San Antonio Parish Church when the attack happened.
San Antonio village chief Allan Farcon said the Mass was about to start when Fernandez was seen by fellow watchmen arguing with someone outside the church.
Farcon said in a phone interview that a few minutes after Fernandez was seen arguing with an unidentified person, a motorcycle came by and shots rang out.
He said Fernandez was still able to run toward the church patio but the gunman continued to fire.
Stray bullets hit the child, identified as Kristine Joy Sailog, and another churchgoer, Rowena Flores, who were out in the patio.
The priest immediately ordered the church's doors closed. The Mass proceeded.
Witnesses rushed the victims to different hospitals in the city but both Fernandez and Sailog were dead on arrival. Flores suffered a gunshot wound in the back and had to undergo surgery.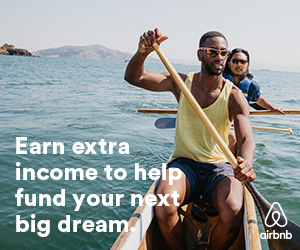 Farcon said the Sailog family was given help for the hospital expenses of Kristine Joy and for the child's funeral.
Petalio said the target of the attack, Fernandez, had come from a drinking binge hours before the attack.
"One of those he was drinking with matched the (features) of the gunman," Petalio said.
He also said Fernandez was also one of those who surrendered in the government's war on drugs but allegedly continued "using or even pushing" drugs.
"We believe this was a case of double cross," Petalio said. He refused to elaborate, saying an investigation is ongoing.
According to Farcon, Fernandez, who was originally from Cabuyao City also in Laguna, worked as a helper for another watchman until he surrendered to the government and underwent rehabilitation program for four months.
Farcon said Fernandez had gone through counseling sessions and was asked to perform community services as a watchman, a duty required of him following his surrender as a drug user.
Subscribe to INQUIRER PLUS to get access to The Philippine Daily Inquirer & other 70+ titles, share up to 5 gadgets, listen to the news, download as early as 4am & share articles on social media. Call 896 6000.