PROTESTING HERO'S HONORS
In Cebu City, it's burial in a garbage dump for 'Ferdinand Marcos'
CEBU CITY—At least 500 members of militant groups here on Tuesday buried "Ferdinand Marcos" in a place that they said he deserved—a dump.
Using eight shovels, the protesters covered an effigy of the late strongman Ferdinand Marcos with garbage at a dump in Barangay Inayawan. The effigy was dressed up to appear like the dictator's remains kept in a temperature-controlled mausoleum in the family's compound in Batac City in Ilocos Norte province.
Teody Navea, secretary general of Sanlakas, said the shovels, represented the eight sectors which suffered under Marcos' iron-fist rule—labor and overseas Filipino workers, urban poor, fisherfolk, farmers, vendors, women, indigenous peoples, and the youth.
He said the activity also showed how they felt about the decision of nine Supreme Court associate justices who voted to allow Marcos' burial at Libingan ng mga Bayani.
Navea said the high court's decision deserved to be thrown in the dump because the justices "mocked the sufferings of martial law victims."
The group gathered in Barangay Mambaling at past 3 p.m. and marched toward the dump in Inayawan, about 7.4 kilometers away.
Navea said they held the protest action because they wanted to send a clear message that "Marcos is not a hero and he deserves to be buried in trash." They brought along flyers, banners and a "coffin" containing Marcos' effigy.
When the group arrived at Inayawan past 5 p.m., several marchers climbed the mountain of trash and buried the effigy.
Among those who joined the mock funeral were Mayor Tomas Osmeña of Cebu City, former Presidential Commission on Good Government Commissioner Ruben Carranza and former city administrator Francisco "Bimbo" Fernandez.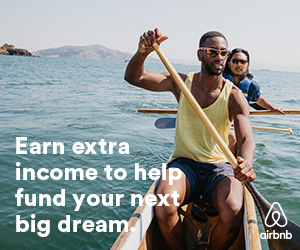 Osmeña is a son of former Sen. Sergio Osmeña Jr. whom Marcos defeated in the 1969 presidential elections. The elder Osmeña fled to the United States when Marcos declared martial law on Sept. 21, 1972 while another son, Sergio III, was imprisoned.
Also seen in the protest action was retired Judge Mienrado Paredes, who was among those jailed during martial law.
"What I cannot forget on the day martial law was declared was I was picked up at 7 a.m. I was reviewing for the bar examinations. I did not expect that I would be put behind bars. There was no arrest warrant, no search warrant," he said.
Paredes said he was taken to Camp Sergio Osmeña without any charges. No one could give him a reason why he was there, other than his name was on "the list."
Paredes said he was imprisoned for a year while his brother was tortured.
He said the nine justices and President Duterte, through their decision to allow Marcos' burial in the cemetery of the country's fallen soldiers and heroes, were on the "wrong side of history."
"We will repeat that—they are on the wrong side of history," he said. "Ang tinuod nga bayani ang mga tawo … So basura siya (Marcos) sa kasaysayan. Dili siya bayani (The real heroes are the people. Marcos was garbage in history. He is not a hero)."
Subscribe to INQUIRER PLUS to get access to The Philippine Daily Inquirer & other 70+ titles, share up to 5 gadgets, listen to the news, download as early as 4am & share articles on social media. Call 896 6000.