Typhoon 'Lawin' makes landfall in Southern Cagayan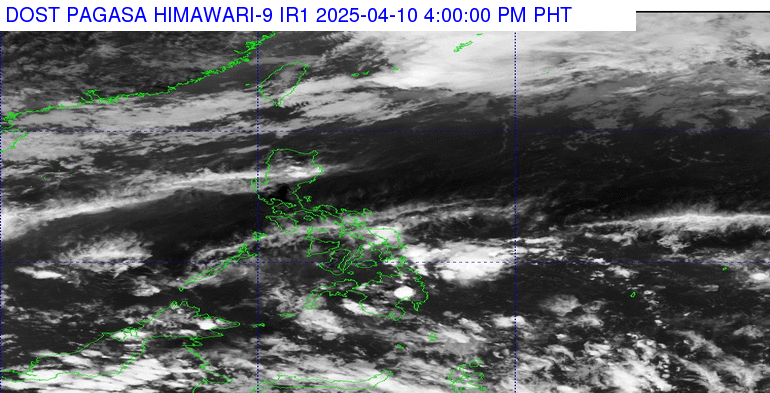 Typhoon 'Lawin' (international name Haima) made landfall at exactly 11 pm over Peñablanca town in Southern Cagayan, the weather bureau said in a radio report on Wednesday night.
The Philippine Atmospheric, Geophysical and Astronomical Services Administration (Pagasa) said in a DZMM report at around 11:26 pm, "Lawin" simultaneously made the landfall while they were releasing their 11 pm bulletin.
Signal number 5 was hoisted over the following provinces:
Cagayan
Isabela
Kalinga
Apayao
Northern Abra
Ilocos Norte
Signal number 4:
Rest of Abra
Ilocos Sur
Mt. Province
Calayan Group of Islands
Ifugao
Signal number 3:
La Union
Benguet
Nueva Vizcaya
Quirino
Northern Aurora
Signal number 2:
Batanes Group of Islands
Pangasinan
Rest of Aurora
Tarlac Nueva Ecija
Northern Zambales
Northern Quezon
Pollilo Islands
Signal number 1:
Rest of Zambales
Bulacan
Bataan
Pampanga
Rizal
Rest of Quezon
Cavite
Laguna
Batangas
Camarines Norte
Camarines Sur
Catanduanes
Albay
Metro Manila
In its 11 pm bulletin, Pagasa said as of 10 pm the eye of the storm was located at 95 km east of Tuguegarao City. Totel V. de Jesus
RELATED VIDEO
Subscribe to our daily newsletter
Click here for more weather related news.
Subscribe to INQUIRER PLUS to get access to The Philippine Daily Inquirer & other 70+ titles, share up to 5 gadgets, listen to the news, download as early as 4am & share articles on social media. Call 896 6000.