51 writers win at 66th Palanca Awards
AT LEAST 51 writers, including Inquirer contributors Joemar L. Furigay and Patricia Celina A. Ngo,   emerged as winners in the 66th Carlos Palanca Memorial Awards for Literature (Palanca Awards) held recently at the Peninsula Manila.
Furigay,  a Grade 10 English teacher who wrote articles on education and the plight of teachers for Inquirer.net, won his first Palanca Award for his piece "Saranggola." He ranked third in the Short Story for Children category.
Ngo, a Youngblood contributor, won another Palanca Award in the Poetry Written for Children category for her composition "Miniature Masterpieces" which placed third.
This year saw 24 first-time winners but one contender took home prizes in two separate categories. The Carlos Palanca Foundation, the organizer and sponsor of the Palanca Awards, received entries in 20 categories. Judges from their respective areas of expertise evaluated the entries.
Multi-awarded actor, director, and theater artist Antonio "Tony" Mabesa was the speaker and guest of honor at the awarding ceremony. Mabesa, a professor emeritus at the University of the Philippines, founded Dulaang UP.
Mabesa was conferred the Gawad Dangal ng Lahi for his stellar career spanning six decades, during which he was involved in countless productions and has mentored students who eventually carved their own names in the industry.
The Palanca Awards, named after businessman and philanthropist Don Carlos Palanca Sr., is the longest-running literary competition in the Philippines and is considered as the gold standard in writing excellence.
The following is the complete list of winners of the 66th Palanca Awards:
KABATAAN DIVISION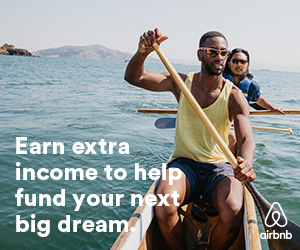 KABATAAN SANAYSAY
1st Prize  Mikaela Lu Apollo Hulagway sa Rabaw ng Tubig
2nd Prize  Harvey D. Lor Minsan Nag-Selfie ang Isang Propagandista
3rd Prize Jason Renz D. Barrios   Ang Pinakamagandang Pamato sa Larong Piko
KABATAAN ESSAY
1st Prize  Jill Esther V. Parreño To Thine Own Self Be True
2nd Prize  Dawn Gabriela Emmanuele G. Dela Rosa Then The Abstract Was Misunderstood
3rd Prize Alpheus Matthew D. Llantero iThink, Therefore iAm
FILIPINO DIVISION
MAIKLING KUWENTO
1st Prize  Orlando A. Oliveros Ang Daga
2nd Prize  Emmanuel T. Barrameda Bangkera
3rd Prize Paolo Miguel G. Tiausas Cutter
MAIKLING KUWENTONG PAMBATA
1st Prize  Annalyn Leyesa-Go Ang Nakabibilib na si Lola Ising
2nd Prize  Manuelita Contreras-Cabrera May Pula
3rd Prize Eugene Y. Evasco Ambon ng Liwanag
SANAYSAY
1st Prize  Christopher S. Rosales Pugonna De-Gulong
2nd Prize  Eugene Y. Evasco Mga Pagsasanay sa Paggalugad ng Siyudad
3rd Prize Segundo Matias #PaperDolls
TULA
1st Prize  Mark Anthony S. Angeles 'Di Lang Lalang
2nd Prize  Louie Jon Agustin Sanchez Tempus Per Annum at Iba pang Tula
3rd Prize Allan John Andres #Pagsisiyasat Sa Sugat
TULA PARA SA MGA BATA
1st Prize  German Villanueva Gervacio Ang Totoo, Raya, Ang buwan ay Itlog ng Butiki
2nd Prize  John Patrick F. Solano Tiniklop-tiklop na Bugtong
3rd Prize Vijae Orquia Alquisola Awit ng Bakwit
DULANG MAY ISANG YUGTO
1st Prize  Real Name: Miguel Antonio Alfredo V. Luarca Bait
Literary Name:  Guelan Varela-Luarca
2nd Prize  Mark Adrian Crisostomo Ho   Billboard
3rd Prize Ma. Cecilia C. De La Rosa   Ang Mga Bisita ni Jean
DULANG GANAP ANG HABA
1st Prize  walang nagwagi
2nd Prize  walang nagwagi
3rd Prize Full name:  Carlito P. Casaje Chiaroscuro
Literary Name:  LitoCasaje
DULANG PAMPELIKULA
1st Prize  Jimmy F. Flores Kulay Lila ang Gabi na Binudburan pa ng mgaBituin
2nd Prize  Real Full Name: Ericdante Cabahug             Deadma Walking
Literary Name:  Eric Cabahug
3rd Prize Real Full Name: Ymmanwel Rico Provinio Alay ng Lupasa Daing ng Dagat
Literary Name:  RaffaellOrotyerro
REGIONAL DIVISION
SHORT STORY – CEBUANO
1st Prize  CD Borden Tigpamaba sa Magay
2nd Prize  Gumer M. Rafanan Lumba
3rd Prize Manuel M. Avenido, Jr. Estatwa
SHORT STORY – HILIGAYNON
1st Prize  Ritchie D. Pagunsan Ang Panaad
2nd Prize  Early Sol A. Gadong Nagakaangay nga Panapton
3rd Prize Alain Russ G. Dimzon Bahal Nga Tuba
SHORT STORY – ILOKANO
1st Prize  no winner
2nd Prize no winner
3rd Prize Roy V. Aragon Pamulinawen
ENGLISH DIVISION
SHORT STORY
1st Prize  Richard C. Cornelio Zoetrope
2nd Prize  Larissa Mae R. Suarez Sundays at the Cardozas'
3rd Prize Michelle Abigail Tiu Tan Things that Matter
SHORT STORY FOR CHILDREN
1st Prize   no winner
2nd Prize  no winner
3rd Prize Joemar L. Furigay Saranggola
ESSAY
1st Prize  Joel Vega A View From Masada
2nd Prize  Hammed Q. Bolotaolo Circle
3rd Prize Maria Roselle G. Umlas Lip Reading
POETRY
1st Prize  Ana Maria K. Lacuesta Hush Harbor
2nd Prize  Dr. MerlindaBobis Accidents of Composition
3rd Prize Angela Gabrielle Fabunan Homecoming Collection
POETRY WRITTEN FOR CHILDREN
1st Prize  no winner
2nd Prize  Jaime An Lim The Small Bright Things
3rd Prize Patricia Celina A. Ngo Miniature Masterpieces
ONE-ACT PLAY
1st Prize  Peter Solis Nery Tic-Tac-Toe
2nd Prize  Robert Arlo DeGuzman 1990
3rd Prize Patrick James Manongdo Valera Gawani's First Dance
FULL-LENGTH PLAY
1st Prize  Joachim Emilio B. Antonio The Floret Road
2nd Prize  no winner
3rd Prize Michael Aaron C. Gomez Tirador ng Tinago
Subscribe to INQUIRER PLUS to get access to The Philippine Daily Inquirer & other 70+ titles, share up to 5 gadgets, listen to the news, download as early as 4am & share articles on social media. Call 896 6000.