Roxas wants more women, LGBT leaders in his Cabinet
If elected, Liberal Party standard-bearer Mar Roxas wants more women in his Cabinet—and members of the lesbian, gay, bisexual and transgender (LGBT) community are also welcome.
This is because Roxas wants his Cabinet, led by his running mate Camarines Sur Rep. Leni Robredo, to be composed of the "best and brightest Filipinos."
"As vice president, Leni Robredo will lead the team of women executives in our Cabinet. Half of our Cabinet members will be women, led by Leni Robredo. We will make sure that the best and the brightest Filipinos—women or not, or even (members of the) LGBT—will be part of our Cabinet so that Filipinos will also get the best and the brightest product. The best and the brightest governance. They deserve the best," said Roxas during an interview with reporters after campaigning in the province of Samar on Monday.
Reciting a staple in his stump speeches, Roxas said the Philippines had come a long way, from being the "sick man of Asia" to "Asia's bright star."
"(And) as executives, as executors of plans and programs, as people responsible for our entire society and our economy, we will make way for the women, the views of women in our Cabinet," he said.
The former interior secretary also explained why he had chosen a woman to be his running mate.
"This is not a gratuitous act or just for show. I have faith in Leni Robredo," he said.
"You yourself have heard her story. You know where she came from, what she has done, what she can do. I'm glad that we've been convincing our fellowmen that she should be the vice president of this country," he added.
It may be recalled that before Robredo accepted Roxas' offer, he had asked Sen. Grace Poe to be his running mate. The senator, however, declined the offer and instead challenged Roxas in the presidential race. RC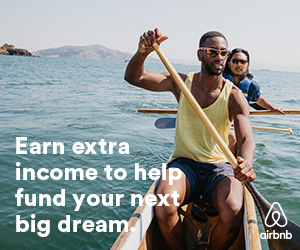 Subscribe to INQUIRER PLUS to get access to The Philippine Daily Inquirer & other 70+ titles, share up to 5 gadgets, listen to the news, download as early as 4am & share articles on social media. Call 896 6000.