Election 2016: Agenda of the Batangas governor
THE INQUIRER is coming out today with the second of its series on pressing people's concerns that should be high on the agenda of candidates for representative, governor or mayor in the May 9 elections. The series should help voters in the provinces choose their leaders wisely. In line with our "ThINQ. Vote." advocacy, we have asked candidates in certain provinces, cities and congressional districts to outline their concrete plans of action in dealing with specific issues in their areas.
(Editors' Note: INQUIRER.net has since substituted the abbreviated answers of the candidates, which were published in the paper, with the candidates' full responses, as originally sent to the Philippine Daily Inquirer.)
Profile: Batangas province
Batangas province, 94 kilometers south of Metro Manila, is a major industrial center in Calabarzon (Cavite, Laguna, Batangas, Rizal and Quezon) region and the gateway to other provinces in Southern Tagalog and the Visayas. It hosts an international port in its capital, Batangas City, and the 42-km Southern Tagalog Arterial Road (STAR Tollway) that connects the province to Metro Manila.
Aside from its famous "kapeng barako" (native coffee) and "balisong" (fan knife), Batangas is home to Taal Volcano, the smallest in the world. It boasts of Taal heritage town, a picturesque community dotted with structures dating back to the 19th century, and the beaches and diving spots in parts of Mabini, Calatagan, Nasugbu and San Juan towns. Taal Lake is famous for marine products, such as tilapia, "bangus," "maliputo" and "tawilis."
Total population : 2,377,395 (as of 2010)
Voting population : 1,118,425
Land area : 316,581 hectares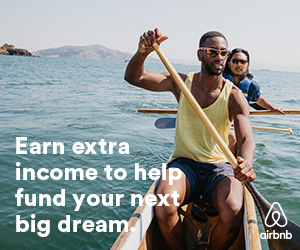 Towns and cities : Province is composed of 3 cities, 31 towns and 1,078 villages.
Legislative districts: 6, including the lone district of Batangas City and the lone district of Lipa City
Sources: Websites of the provincial government of Batangas and the Department of the Interior and Local Government – Calabarzon
CONCERN 1: ENERGY
COAL-FIRED PLANTS. Batangas is host to a number of coal-fired power plants, said to be the "dirtiest" fuel source, amid strong opposition from church and civil society groups. What is your position on the operations of coal-fired plants or the entry of new plants into the province?
Nicanor Briones, Partido ng Masang Batangueño:
Prevent the entry of new coal-fired power plants.
Assure compliance of existing coal-fired power plants with existing rules and regulations as prerequisites before renewal of permits to operate.
Provide incentives to investors in alternative energy sources. Incentives can be exemption from local taxes for at least five years.
Implement the Clean Air Act and impose the penalties provided therein for violations.
To elicit public support, publicize data on the adverse effects of coal-fired power plants in the environment.
Jose Antonio Leviste II, Liberal Party:
Under my leadership as Batangas governor, we will strictly enforce the laws and help in regulating all existing power plants and other utilities in the province by creating safeguards and environment-friendly innovations to ensure the implementation of best practices and international standards.
We will highly discourage the construction or entry of new, yet "dirty, old technology" energy plants in Batangas. Instead, we shall encourage the development of alternative and renewable energy in the province by providing additional local government business incentives (in aid of legislation) to the developers of solar farms and other forms of clean energy which we have done already.
Our administration has and always will protect the environment at all cost. On the other hand, we will also establish offices on religious affairs and multi-sectors in order for various civic and nongovernment organizations to have a proactive participation in the activities of our provincial government.
Hermilando Mandanas, Independent:
There will be no new coal-fired power plants that will start in the Province of Batangas during my term.
With regard to existing coal-fired power plants operating right now in Batangas, through legal means we will introduce an economical and efficient substitute to coal used in fueling power plants. As of now, I have already made corporate investments in new technology that can be used by existing coal-fired power plants that will emit even less pollution than power plants fueled by natural gas.
Further strengthen the Provincial Environment and Natural Resources Office which I organized when I was governor, although the establishment of this department is not required by the Local Government Code, by providing it with well trained personnel, necessary budget and equipment enabling Batangas to work with UNDP, International Maritime Organization (IMO), USAID, Conservation International, etc. for the protection of the environment.
Continue to pursue concrete and specific programs like requirements for Environmental Compliance Certificate, reclamation, etc., in coordination with the Department of Environment and Natural Resources, NGOs and other stakeholders protecting the environment of the province of Batangas.
Strengthen the relationship between the provincial government of Batangas and local NGOs including national and international agencies (UNDP, IMO, USAID, Conservation International) and other organizations to participate in protecting the environment of the province of Batangas.
Mark Llandro Mendoza, Nationalist People's Coalition:
The coal-fired power plants in Batangas are there for a purpose, up to the point of like we don't have a choice at all. If it were up to me, I would rather we do not have coal power plants in Batangas.
But these coal power plants are strategically placed there not just for Batangas but for Metro Manila and the entire Luzon. We do not have hydro power or natural gas capacities. Solar and wind as energy sources are still very expensive and still unreliable in terms of "energy quality" for manufacturing. These technologies are not there yet in terms of becoming a feasible and viable alternative to coal – these alternatives will get there but not just yet.
We have to respond to this issue from a planning perspective or point of view. Do we have enough coal power plants in Batangas that would warrant a stop from more being built? It may be yes or maybe no. I will have to look at the data first.
For 2016, the Department of Energy said Luzon alone will have an energy supply of 9,800 megawatts with an energy demand of 8,900 megawatts. That means Luzon alone will only have a buffer or excess of 900 megawatts. How long can we survive on an excess of 900 megawatts with growth in population and growing industries? We will have to determine that and our answer to that would definitely require the cooperation of Batangas and all provinces in the country in terms of hosting the needed power plant projects, coal or otherwise.
I will not have a knee-jerk or a populist response to this issue. But what I am going to do is this, once I sit as governor of Batangas, I will no longer allow the processing and the issuance of new permits to new coal power plants projects in Batangas.
We will sit down with all stakeholders and regulators. The province can invoke its political will and make a scientific, equal, fair, sustainable, feasible and workable response to the issue on coal power plants. I believe we now have the technology and moral maturity to come up with a solution to this issue.
But here are the concrete steps that I do to address the apprehensions of people as to the possible entry of new coal power plants:
I will implement proper zoning system for power plants projects in Batangas;
The existing coal power plants in Batangas will be highly encouraged to shift to renewable energy;
Existing power plants will stay on to operate sustainably and according to environmental regulations but we will no longer allow the entry of new coal power plants.
CONCERN 2: ECONOMY
INDUSTRIALIZATION AND URBANIZATION. Given its strategic location and for having an international port, Batangas continues to be one of best places to do business in the country. How will your administration address the province's urbanization and industrialization?
Briones:
Provide a one-stop shop for the registration of new industries.
Provide incentives, such as moratorium on local taxes for pioneering industries seeking location in Batangas.
Eliminate the local "conversion fee" imposed in land conversion applications.
Create a market assistance service in the province to link producers to their customers, especially for small- scale enterprises and farmers.
Support agricultural processing plants such as the Triple A slaughterhouse in Tanauan City and the egg processing plant in San Jose town.
Create the Provincial Agricultural Guarantee Fund to encourage local rural banks to extend credit to farmers and fisherfolk.
Leviste:
Under my leadership as batangas governor, we will commission a world-class urban master planner to conduct a research and study for the development and identification of key strategic areas in the province.
We shall highlight our agricultural, heritage, industrial and tourism zones in order to capitalize and maximize our economic opportunities and resources for the benefit of the general welfare of Batangas.
We will consider the development of a "Metro Batangas" from Batangas City to Sto. Tomas (traversing the Star Tollway) in order to entice more investments in our international port and industrial parks; we shall call it the "Port-to-Park" economic super highway.
We will also lobby for additional facilities in the port of Batangas with the help of our national government and chamber of commerce.
We will likewise push and support the redevelopment f the railway system of the Department of Transportation and Communications that will connect Batangas province (most especially the Port of Batangas) to metro manila and the rest of Southern Luzon (including the Bicol region) for better accessibility, efficiency and traffic management.
Above all, we will strive to maintain peace and order to match the industrialization of the province.
Mandanas:
Continue the development of the 3rd and 4th phases of the Batangas Port Development Project. I was able to convince the Philippine Ports Authority to give the right to develop Phase 3 of the port to the province of Batangas. Through public bidding and in accordance with existing laws, we were able to attract investors under the build-operate-transfer (BOT) program in 2003 to 2004. However, this was not pursued when I finished my third term as governor. This time, I have to push again not only the development of Phase 3 but also Phase 4 of the International Port of Batangas.
Continue the development of the 30-hectare Food Terminal which I started when I was governor to facilitate handling and processing of agricultural produce, considering that food security is a major concern and agriculture will continue to take center stage in Batangas. The Food Terminal will have grains handling facilities; cold-storage; Triple A/halal type slaughter house; meat, fish, fruits and vegetables processing; and other related activities which are considered infrastructure facilities to assist those in the agricultural not only in the industrial sector.
Restart the Provincial Livelihood Training Center in coordination with the Technical Education and Skills Development Authority (Tesda) by utilizing the P250 million abandoned four-storey Batangas Provincial Livelihood Center located in the Batangas International Port, to train workers and entrepreneurs for trade, commerce and industry.
Improve the supply of basic utilities by continuing the project to increase the water supply coming from Taal Lake and generate more electricity for the province and the rest of Luzon. Another project is to start in the province of Batangas is the natural gas pipeline which is needed not only in Batangas but in the entire Luzon, especially Metro Manila, for cheaper and cleaner energy.
Address the transportation and communication systems with the following projects:

Improve the traffic situation in the province by constructing a bridge connecting the industrial area of Batangas City, where Pilipinas Shell, JG Summit, Himmel and other industrial plants are located, directly to the Port of Batangas and to the STAR Tollway/SLEx without passing through the city proper.
Assure fast and reliable Internet connectivity in the whole province of Batangas, in coordination with private telecommunications companies and the national government.
Mendoza:
That is actually a "Catch 22." We put up an international port in Batangas to attract business and investment and yet we haven't done enough to help investors and business in terms of providing cheaper or at least competitively-priced electricity or energy and we haven't really improved on our regulations and ease-of-doing-business policies and standard operating procedures. We have bad interior roads that lead to traffic [jams] that render our very good highways and expressways useless or less effective, we don't have enough service and ancillary domestic capability to help foreign business locators save on operational costs.
All we have is this beautiful international port and then we call out to investors to come here and invest. When they come here, they invest, and most of them end up incurring heavy operational and overhead costs and so they leave. The provincial government has the bigger responsibility in this case of a "planning nightmare."
The national government can only provide incentives to draw investors in. But the provincial government needs to take care of these investors once they are in.
The provincial government of Batangas, once I sit as governor, will also do its share of providing tax incentives to investors. The provincial government of Batangas will do its share of the job. Taking care of these investors is more than putting up an international port.
Again, this is a "planning perspective" that we are talking about here. After the initial investment comes in, after the photo-ops for the ground breaking or ribbon cutting are done, then the provincial government needs to look forward to five or even 10 years of planning.
The good news is, all we need to do is to sit down and plan with stakeholders. But in planning, the provincial government needs to impose its political will. This is not about drawing in money or investors – this is about how we sustain business here with good planning so that these investors would never want to leave anymore or if they leave the investment they poured in, in say, five years, would sustain local domestic growth.
An economist once said that Batangas can be the next Metro Manila in terms of economic growth. A young girl from Batangas posted on my Facebook page saying, "Ay, ayaw naming maging katulad ng Metro Manila ang Batangas, sayang ang ganda ng Batangas." I understand her apprehension. Yes, in terms of growth and economic prowess we can be the next Metro Manila. No, we do not want to be the next Metro Manila in terms of traffic and non-existent urban planning; we will be better than Metro Manila.
I do not claim to be an expert economist or urban planning scientist; I have enough great minds in Batangas to help me with that. What I have is the political will to do things right and just. When I sit with these experts and planners, together with all stakeholders to discuss urban planning and sustainable industrialization in Batangas, what I will bring to the table is my political will and leadership to do what is right and good for all.
CONCERN 3: PEACE AND ORDER
ILLEGAL DRUGS, CRIME. Recently, the Lipa City police arrested two women for allegedly selling illegal drugs and for keeping P13 million worth of shabu supposedly for distribution in different towns and cities in Batangas. Given a chance to serve the province, how will you solve the problem of illegal drugs and keep the province drug-free?
Briones:
Pursue a program to significantly reduce, if not eliminate illegal drugs and other crimes within a year through:
A "strike one" policy for police chiefs and the provincial police commander for failure to detect and/or apprehend drug offenders in Batangas.
Penalize policemen for failure to testify in drug cases filed in court.
Establish a reward system for informants.
Utilize the network of civilian members of the Partido ng Masang Batangueño as direct connection to barangay and "purok" for information on local crime situation.
Maintain, even improve, on my proven risk-taker attitude and willingness to participate, hands on, in crime prevention.
Leviste:
Under my leadership as Batangas governor, we will address the critical problem of illegal drugs through;
Implementation,
Education; and
Rehabilitation
We will seriously coordinate and cooperate with other government agencies for the strict implementation of our laws; we will come up with a realistic, relevant and robust ant-drugs education program for the youth; and construct a government rehabilitation center to save those who have been addicted or affected already.
We shall fight drugs and create jobs in the first six months of our administration and strongly sustain our advocacy (for the long-term) by providing free and necessary livelihood and employment training needed by our people and various industries.
We also intend to replicate and innovate the current success of Tanauan City (through Mayor Thony Halili) on their fight against illegal drugs by kicking out drug pushers from society and promoting a livable community in the entire province and hopefully the whole nation.
In addition, under my leadership as Batangas governor, we will continue what Gov. Vilma Santos-Recto and I started. We shall take inspiration, follow-through and improve on our landmarks and priority programs with a renewed sense of hope, and these are the following: health, education, employment, environmental protection, agriculture, roads and infrastructure, tourism, technology, social services, security and anti-drugs (HEARTS Program).
Under my leadership as Batangas governor, our mission and vision is to make Batangas "a premier and globally competitive province."
Mandanas:
When I became governor of Batangas in 1995, I started the scholarship program from 0 to 5,000 scholars per year. This time, I will increase the scholarship program to 25,000 to 30,000 scholars per year.
Continue promoting and assisting NGOs in their objective to help in the development of families and communities.
Work with the different churches, schools and social clubs with regard to the development of concrete social and moral fiber of the youth, including prevention of drug abuse.
Help fund the Department of Education through the local school boards in their educational, cultural and sports activities of the youth.
Activate the Provincial Peace and Order Council by providing the necessary funding, training and appropriate facilities to the Philippine National Police, PDEA, BJMP and other agencies in the enforcement of law and order in the province of Batangas, including drug abuse prevention.
Mendoza:
Illegal drugs distribution is a full-blown business nowadays and that serves to the advantage of law enforcers. Since it is a business, it has a supplier, a supply depot or holding place, it has a schedule of distribution, it has a route of distribution, and it has market areas or territories.
What I will do in my first 100 days in office is to ensure that there are enough barriers to stop illegal drugs from entering the province. I will work with my neighbor local government units, with the Philippine National Police regional headquarters, nongovernment organizations, peoples' organizations, educational institutions and private sector.
We first have to protect our borders and ensure that the supply of illegal drugs does not enter the province. I will work with the drugs regulators, pharmaceutical companies, industry regulators, private industries and traders to ensure that no raw materials for the manufacture of illegal drugs enter the province.
I am confident that we can, with enough political will and cooperation from all sectors, stop the entry of illegal drugs in Batangas.
When I sit as governor, I will have all the resources and power to stop illegal drugs distribution and manufacturing inside Batangas–I will do it and I will not have an excuse if I sleep on my job particularly in this issue. I will impose programs in the barangay level – provide the barangays with funds and resources – to combat illegal drugs distribution and use and direct barangay authorities to coordinate with local police forces.
Now, drug use can be more daunting as it involves the cooperation of private citizens. In areas or aspects where I can use my authority, I will do so, like for instance require random drug testing for drivers of public [utility vehicles]. I will require drug testing for those getting business permits or drivers licenses in Batangas – as long as the law permits it.
But private sector will have to pitch in. Parents should look after their children, schools should guard their students against the temptation of drugs, and employers should ensure that their workplaces are drug-free.
I will be very strict to repeat offenders in terms of drug use. I will enforce the full might of the law against drug manufacturers and distributors. I will definitely impose the full force of the pffice of the Batangas provincial governor and the provincial government in eradicating illegal drugs in the province and I will impose the law without fear or favor.
Stopping the illegal drugs business is my top most priority – I owe it to my father who was a distinguished law enforcer and I owe it to my children and grandchildren that I lead the way to ensure that they will have a safe Batangas that is free from illegal drugs and all crimes.
Subscribe to INQUIRER PLUS to get access to The Philippine Daily Inquirer & other 70+ titles, share up to 5 gadgets, listen to the news, download as early as 4am & share articles on social media. Call 896 6000.