10-day-old baby among dead in Taiwan quake
TAIWAN—A 10-day-old newborn girl became the first confirmed causality of a Richer 6.4 earthquake that struck southern Taiwan around 4 a.m. Saturday morning, according to local media reports.
Most of Taiwan was rudely awaken at 3:57 on Saturday when the Central Weather Bureau (CWB) reported a 6.4-magnitude earthquake centered in the island's southern region, which collapsed building and killed at least three while injuring dozens more.
READ: Strong quake hits Taiwan, killing 3; 221 rescued from rubble
The newborn was originally found by rescuers at a 17-story building in Tainan that collapsed following the strong quake.
She was immediately sent to nearby hospital but was later pronounced dead by doctors following emergency treatment.
The epicenter of the quake was located in Meinong District of Kaohsiung City (with a depth of 16.7km) giving off energy equivalent to two atom bombs. It was the strongest earthquake jolting the island since March 2010.
Fallen buildings
In Tainan City, extensive damage including at least eight toppled high-rise apartments had rescue crews scrambling to free residents trapped within; two including a ten-day-old infant showed no life signs after being freed from the rubble. In the city's Yongkang District, a 17-story apartment complex lay horizontally on Yongda Road, section two. According to the local Apple Daily, rescuers had safely evacuated 220, sending 29 to hospital for treatment. More than 250 people are registered residents in the building.
In Guiren District's Daren Street and Xinyi North Road intersection, a seven story crumbled into a 4 level building. Ground crews safely rescued all 34 person trapped on apartments located in the third floor. Fallen buildings were also reported Zhongxi, Shanshang and Rende Districts.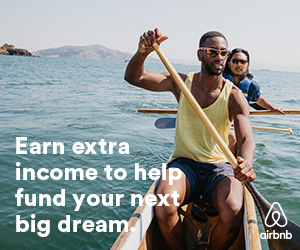 Mayor William Lai has set up the city's emergency response minutes following the quake, with rescue teams from other cities and counties including New Taipei City, Chiayi County converging toward southern Tainan. The Ministry of National Defense also confirmed that army units were being dispatched to help with rescue efforts. President Ma Ying-jeou has entered the Central Emergency Operation Center in Taipei and is expected to head to Tainan at 8AM aboard Air Force One to inspect damage. Premier Sean Chang has canceled previously scheduled itineraries and will also head to the rattled city.
Traffic disruptions
Following the quake both regular and high-speed rail services have been affected. The Taiwan Railway Administration announced that trains running on the island's western corridor would be traveling today at reduced speeds. It reported no damage to rail lines. Meanwhile, Taiwan High Speed Rail announced that it was canceling journeys south of Taichung while it continued with damage inspection. Travelers from the stretches of Taichung to Zuoying were urged to seek alternative forms of transportation.
The CWB initially placed the quake between the Qishan and Zuozhen fault lines, adding that aftershocks of up to magnitude 5 can be expected in the region. Nine aftershocks have already struck after the main trembler. Residents in affected regions are urged not to rush home to begin cleanup for the sake of safety.
Subscribe to INQUIRER PLUS to get access to The Philippine Daily Inquirer & other 70+ titles, share up to 5 gadgets, listen to the news, download as early as 4am & share articles on social media. Call 896 6000.