Bayani, Golez eye political comeback
AN INTERESTING mix of celebrities, reelectionists, politicians seeking to return to the limelight and scions of political families are among the candidates vying for Metro Manila's 32 congressional seats in next year's elections.
The more popular candidates include former Metropolitan Manila Development Authority Chair Bayani Fernando, ex-Customs Commissioner Ruffy Biazon, former Sen. Tessie Aquino-Oreta, ex-National Security Adviser Roilo Golez and former Optical Media Board Chair Ronnie Ricketts who is also an actor.
Fernando, who made an unsuccessful bid for the vice presidency in 2010, will be running in the first district of Marikina City—where he used to be mayor—under the Nationalist People's Coalition (NPC). His main opponent is Councilor Samuel Ferriol of the Liberal Party (LP).
Biazon of LP and NPC's Ricketts are the only candidates for the lone district of Muntinlupa City. Biazon, who served as congressman for three terms (2001 to 2010), seeks to replace his father Rodolfo Biazon, who succeeded him in 2010.
Oreta, President Aquino's aunt and mother of incumbent Malabon Mayor Antolin Oreta III, will be running for the city's lone congressional seat under LP. Her main challenger is another NPC candidate, Federico Sandoval II, who served previously as congressman from 1998 to 2004 and is the son of former Palawan Rep. Vicente Sandoval.
In Mandaluyong City, the LP's bet, Alexandria Pahati-Gonzales is looking to replace her husband, Rep. Neptali Gonzales II, who is a third-termer. One of her challengers is independent candidate Francisco Reyes, president of the popular Reyes Barbecue restaurant chain.
A total of 13 incumbent LP congressmen are running for reelection: Edgar Erice of Caloocan City's second district, Eric Olivarez in Parañaque's first district; Imelda Calixto-Rubiano in Pasay City; Carlo Lopez and Sandy Ocampo of Manila's second and sixth districts.
Miro Quimbo of Marikina's second district; Arnel Cerafica of Taguig City's first district and Pateros, and six Quezon City congressmen composed of House Speaker Feliciano Belmonte, his son Jose Christopher, Francisco Calalay, Jorge Banal Jr., Winston Castelo and actor Alfred Vargas.
United Nationalist Alliance (UNA) president Tobias Tiangco and Gus Tambuting, also of UNA, are running in Navotas City and Parañaque's second district, respectively. Nacionalista Party's (NP) Mark Villar—son of Sen. Cynthia Villar—and Ronaldo Zamora are running in Las Piñas and San Juan cities.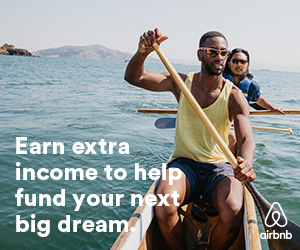 Lopez, Quimbo, Castelo and Vargas are running unopposed. Also without a challenger is Councilor Michelle Anne Baluyut of UNA, who is running in Taguig's second district.
On the other hand, Zamora's main challenger is Councilor Jana Ejercito, niece of Manila Mayor Joseph Estrada, while Cerafica will be challenged by Sen. Pia Cayetano (NP), whose term as senator is ending next year.
Caloocan Mayor Oscar Malapitan's son, Councilor Dale Gonzalo Malapitan, is running in the city's first district under LP.
Subscribe to INQUIRER PLUS to get access to The Philippine Daily Inquirer & other 70+ titles, share up to 5 gadgets, listen to the news, download as early as 4am & share articles on social media. Call 896 6000.