Revilla says presidential ambition caused his detention for plunder
Sen. Ramon "Bong" Revilla Jr. on Wednesday said his plans to run for president in 2016 was the reason he was detained for plunder over the pork barrel scam.
In an ambush interview after his pre-trial for plunder, Revilla said he would now focus on clearing his name instead of talking about politics.
Asked about his political plans now that the filing of certificates of candidacy in October is nearing and yet he remains detained, Revilla only said: "I don't know yet. At a [loss] ako (I am at a loss.)."
"Aaminin natin ang plano ko tumakbo pagkapangulo. Sa tingin ko nga, isa yun sa dahilan bakit nandito ako sa kulungan," Revilla added.
(I am admitting my plan to run for president. I think it is one of the reasons why I am detained.)
READ: (CORRECTION) Bong Revilla bail plea for plunder denied with finality
Revilla had been denied bail by the antigraft court as he stands trial for plunder for his alleged dealings with Janet Lim-Napoles to implement his Priority Development Assistance Funds to ghost projects for kickbacks.
READ: Enrile returns to Senate, goes straight to his office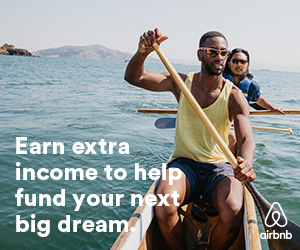 Revilla had elevated his bail plea before the Supreme Court, which earlier granted the bail petition of fellow accused Sen. Juan Ponce Enrile on humanitarian grounds.
Revilla asked for the right time for him to run or to support a presidential candidate.
He said now that his political plans are at a standstill, he would focus on his plunder case, which he lamented is slow-paced, following the cancellation of his pretrial on Wednesday but rescheduled February 2016 because the parties are not yet finished marking the documents of evidence.
"As of now, I want to clear my name muna. Yung pangalan na iningatan ko sa napakahabang panahon, sinira nang ganun kabilis," Revilla said.
(As of now, I want to clear my name first. The name I have taken care of for a long time was damaged in an instant.)
"'Yung pagtakbo ko (My candidacy), I'm not in a hurry. I'm still young. Yung importante malinis ko pangalan ko (What's important is to clear my name)," he added.
Asked about being considered as the running mate of Vice President Jejomar Binay, Revilla said he has yet to talk to Binay.
He said he would leave it to the decision of his party Lakas-Christian Muslim Democrats.
As early as 2013, Revilla's party Lakas had been eyeing the former action star as its presidential bet in 2016.
Revilla surrendered and was detained at the Philippine National Police Custodial Center in 2014 as he stands trial for plunder. He is accused of pocketing P224.5 million in kickbacks from his pork barrel.
Also detained for plunder is Revilla's colleague Sen. Jinggoy Estrada, who is accused of pocketing P183.7 million kickbacks. Enrile, now out on bail, is accused of receiving P172.8 million kickbacks. Marc Jayson Cayabyab/RAM
Subscribe to INQUIRER PLUS to get access to The Philippine Daily Inquirer & other 70+ titles, share up to 5 gadgets, listen to the news, download as early as 4am & share articles on social media. Call 896 6000.