Cayetano gives up on presidential bid in 2016
DAGUPAN CITY, Philippines—Conceding that he cannot win, Sen. Alan Peter Cayetano on Tuesday said he was giving up the idea of running for president in 2016, saying this was not the right time for him to seek the position.
"I stated that I really wanted to run for president. I have the program and vision but it seems this is not the right time. The surveys, public opinion [and statements from political] leaders show that the people want three or four to become president," he told reporters here on Tuesday.
"But I will be happy to serve in whatever way," he said.
Cayetano said he is ready to run for vice president, "under a true partnership and with [a presidential candidate] whose vision I agree with."
The field, however, may include his colleagues in the Senate, among them Francis Escudero, Antonio Trillanes IV and Bongbong Marcos.
Cayetano said he will soon be meeting with Trillanes and Marcos, his fellow Nacionalista Party members, to discuss who will carry the party's banner in the vice-presidential race.
"I am hoping that we would reach an agreement during the process. I am hoping that we would not separate. While the three of us are aspiring [to become vice president], we can talk this over," he said.
Independent candidate
Cayetano said his supporters have urged him to run as an independent candidate and this may happen if no presidential candidate invites him as a running mate.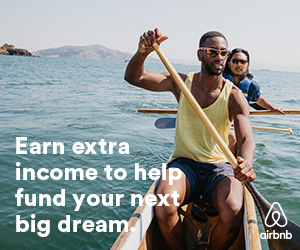 He said he prefers to become the running mate of either former Interior Secretary Mar Roxas or Davao City Mayor Rodrigo Duterte.
"Roxas' friends and my friends are talking. Mayor Duterte has said he is not running but so far, people close to him are talking to people close to me because our programs on how to spend the national budget are similar—that the money should go out of Metro Manila," Cayetano said.
Cayetano said he would be a hypocrite if he says he is not disappointed that he cannot run for president.
"I'm expressive when I am angry. When you see what they did to the balikbayan box, when you [experience] the monstrous traffic, I would be a hypocrite if I say there was no disappointment that it's not yet my time to run," he said.
"Having said that, the Lord and the people know better than I. Why will you insist on running if people say that it is not yet your time to lead us?" he said in a mixture of English and Filipino.
RELATED STORIES
Cayetano: I'm still waiting, hoping
For Speaker, Cayetano still better choice
Subscribe to INQUIRER PLUS to get access to The Philippine Daily Inquirer & other 70+ titles, share up to 5 gadgets, listen to the news, download as early as 4am & share articles on social media. Call 896 6000.