Senate poll tribunal set to probe Poe citizenship
The Senate Electoral Tribunal (SET) is set to thresh out in detail matters surrounding the citizenship of Sen. Grace Poe as it tackles the disqualification case against the undeclared but likely presidential candidate when it holds oral arguments on Sept. 21.
Expected to be a core issue is Poe's reacquisition of her status as a natural-born Filipino citizen on July 7, 2006, a year after resuming her residency in the Philippines from the United States.
In an advisory issued by the nine-member SET, it said one issue to be discussed was "whether or not respondent reacquired her natural-born Filipino citizenship on July 7, 2006, when she took the oath of allegiance to the Philippines."
Poe took her oath of allegiance to the Philippines after years of shuttling back and forth between the Philippines and the United States, where she had been residing since her marriage to Filipino-American Neil Llamanzares in 1991.
The senator, a foundling born in 1968 and adopted by the late actor Fernando Poe Jr. and his wife, actress Susan Roces, in 1974, acquired American citizenship in October 2001.
Her trips to Manila became more frequent in 2004, during her father's presidential campaign. The elder Poe died in December of the same year, just six months after losing the presidential election to Gloria Macapagal-Arroyo in voting marred by allegations of cheating.
Citizenship renounced
Poe retained dual citizenship even after she reacquired Filipino citizenship in 2006, renouncing her US citizenship only four years later upon her appointment as chair of the Movie and Television Review and Classification Board (MTRCB).
Petitioner Rizalito David, a defeated senatorial candidate in the 2013 elections in which Poe got 20 million votes and emerged the topnotcher, is contending that she is disqualified from the post because of her questionable citizenship.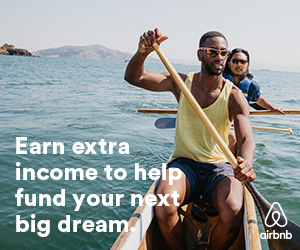 At the oral arguments scheduled for Monday, the SET will also look into whether Poe's renunciation of her American citizenship in 2010 qualified her for elective public office.
The tribunal is also expected to ask both sides whether under Philippine law, the United States must first approve the respondent's renunciation of US citizenship before she can qualify for public office in the Philippines and whether under US law, Poe lost her American citizenship effective Oct. 21, 2010, when she took her oath of office as MTRCB chair.
The SET is also expected to settle the question on whether Poe's use of her US passport after July 7, 2006, the date of her renewed allegiance to the Philippines, "affected her acquisition of natural-born Filipino citizenship."
The tribunal gave the two sides until Wednesday to file their respective position papers discussing these issues.
Residency issue dropped
During a preliminary conference on Friday, the SET, chaired by Senior Associate Justice Antonio Carpio, got David to concede to dropping residency as among the grounds for Poe's disqualification. This leaves only the matter of citizenship for the tribunal to settle.
Under SET rules, questions on a candidate's eligibility, such as the matter of residency, should be filed within 10 days of proclamation.
In proceedings that took barely 30 minutes, the two sides also filed their respective documentary evidence before the tribunal.
The electoral appeals body includes two other magistrates as members, namely Associate Justices Teresita Leonardo-de Castro and Arturo Brion, and six lawmakers—Senators Tito Sotto, Bam Aquino, Pia Cayetano, Cynthia Villar, Loren Legarda and Nancy Binay.
Respect OFW rights
A family rights lawyer said migrants and overseas Filipino workers (OFWs) taking on another citizenship should not be ostracized for doing so because, more often than not, they were doing it for their families.
Minerva "June" Ambrosio, a founder of the Child Justice League and member of the University of the Philippines' (UP) Women Lawyers' Circle, criticized Camarines Sur Rep. Leni Robredo for saying that Poe was not deserving to become the country's President because she once renounced her Filipino citizenship.
Ambrosio, also director of the Integrated Bar of the Philippines National Center for Legal Aid, said in a statement that OFWs often made the painful decision to shed their Philippine citizenship in favor of the host country so they could continue working there to give better lives to their families back home.
She said there should be "respect and understanding" for OFWs.—With a report from Jerome Aning
RELATED STORIES
Grace Poe to face disqualification case at Senate Electoral Tribunal
Poe wants disqualification case junked Asap
Subscribe to INQUIRER PLUS to get access to The Philippine Daily Inquirer & other 70+ titles, share up to 5 gadgets, listen to the news, download as early as 4am & share articles on social media. Call 896 6000.