Tuason has 89 accounts–AMLC report
Socialite Ruby Tuason, who admitted to having delivered P19 million in kickbacks from the P10-billion pork barrel scam to Sen. Jinggoy Estrada, has 89 bank accounts in various commercial banks, according to a report by the Anti-Money Laundering Council (AMLC).
Estrada's lawyers made the revelation on Monday as they tried to impugn Tuason's credibility as a prosecution witness at Estrada's bail hearing in the Sandiganbayan Fifth Division.
In a move that caught the prosecution flat-footed, the defense presented a portion of the AMLC report on its investigation into the financial transactions of Tuason, which the court had subpoenaed upon the motion of Estrada's lawyers.
Defense lawyer Sabino Acut Jr. also disclosed that Tuason, who turned over to the government P40 million of her supposed commissions from the multibillion-peso fund scam to avoid prosecution, owned two houses in the United States.
Acut also questioned Tuason on her supposed shares of stock in four private firms.
"Is it not a fact that you have (at least) 80 bank accounts?" Acut asked Tuason.
State prosecutor Hazel Decena-Valdez immediately intervened, objecting to the presentation of the AMLC report. She argued that Tuason did not have a role in the preparation of the document.
"(Tuason) has nothing to do with the document. In fact, it appears that some of the bank accounts were under the name of several persons and Tuason is just one of them," she told the court.
After hearing both sides, Associate Justice Roland Jurado, Fifth Division chair, directed Tuason to answer Acut's question.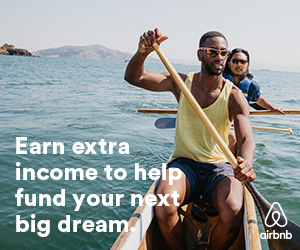 "Eighty accounts all at one time? I don't think so," Tuason replied, raising her eyebrows.
Acut asked about her alleged ownership of two houses in the US. He said Tuason owned a six-bedroom house in Las Vegas and a four-bedroom home in Oakland, California.
Tuason said she did not own the Las Vegas property. "The money that was used to buy that house was from a corporation," she said.
As to the house in Oakland, she replied: "I only own one-fourth of that house."
Acut then challenged Tuason to waive her rights under the Bank Secrecy Law and present pertinent documents covering her assets.
Rolling her eyes, Tuason replied: "Did Jinggoy waive his right?"
This prompted Estrada's lawyers to ask the justices to remind the witness, whom they accused of being arrogant, to just answer the questions posed by Acut.–Marlon Ramos
Subscribe to INQUIRER PLUS to get access to The Philippine Daily Inquirer & other 70+ titles, share up to 5 gadgets, listen to the news, download as early as 4am & share articles on social media. Call 896 6000.