PAWS, Ateneo launch program for stray cats on campus
Striking a compromise between the welfare of students and compassion for animals, the Philippine Animal Welfare and Society (Paws) and Ateneo de Manila University (ADMU) have launched a trap-neuter-release (TNR) program for stray cats on the Quezon City campus.
Since last week, Paws has been capturing the stray cats on the sprawling 85-hectare property in Barangay Loyola Heights. The animals are either spayed or neutered by a licensed veterinarian and given an antirabies vaccination before being returned to the school grounds.
The TNR program was in line with the memorandum of agreement (MOA) Paws signed with ADMU officials last Nov. 25. Under the MOA, the animal welfare group will conduct the TNR and vaccination program for 80 identified stray cats with the school providing a P300 subsidy per feline.
Ateneo would also be in charge of conducting an inventory of the stray cats and manage the cat colony by setting up feeding areas away from areas frequented by people.
"We want to promote human health and safety as well as animal welfare. Because of the increasing number of cats, we thought they might post risks to the students but we wanted a humane management," said Josephy Almosera, assistant director of the campus safety and mobility office, in an interview with the Inquirer.
Almosera noted that in the past years, there had been "isolated incidents" of people on the campus being scratched or bitten and "we didn't want that to happen again."
Though Paws has implemented the TNR program in barangays, this is the first time it conducted the program inside a school.
"At the Marikina pound alone, every month, 200 [stray] animals are euthanized. We're trying to change that 'collect and kill' mindset. With the TNR program, an area will be free of rodents as cats continue to live out their lives without adding to the population," Paws executive director Anna Cabrera said in an interview.
On its second week, the program has already neutered and spayed 47 cats and returned 36. The spayed or neutered cats, at least six months of age, will have notches on their ears to set them apart from others.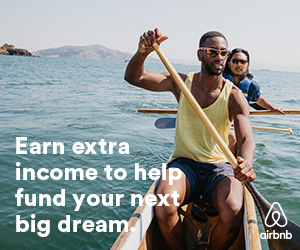 As part of the program, a "one-stop-shop" mobile clinic was set up at the Ateneo High School parking lot last May 20, providing on-the-spot spaying and neutering for some of the captured cats.
Cabrera advised minimal human interaction with the cats to prevent incidents of scratching or biting. Just "create an environment where the cats are still strays but they're not being harmed; they're surviving," she said. With Deany Cheng, trainee
Subscribe to INQUIRER PLUS to get access to The Philippine Daily Inquirer & other 70+ titles, share up to 5 gadgets, listen to the news, download as early as 4am & share articles on social media. Call 896 6000.