Herbal supplements may harm kidneys, says health expert
People fond of taking herbal and dietary supplements may be doing their body more harm than good.
This was the warning aired by a health expert who said that the long-term and indiscriminate use of these supplements without a doctor's guidance may lead to kidney damage or kidney disease, one of the country's top 10 killer ailments.
"There's nothing wrong if you're into Eastern medicine but we don't know what is the safe dose to get the good effect without harming our organs. We must remember that all our intake passes through the liver and the kidneys," Dr. Mary Rose Bisquera of the Philippine Society of Nephrology said in a recent health forum.
While diabetes and hypertension are the two leading causes of kidney disease, the use of herbal medication, particularly Chinese remedies, have serious effects on kidney function, Bisquera added.
According to her, while the dosage and toxicity to organs of Western medicine have been studied, the same cannot be said of herbal remedies. "We really don't know what is really the right dose for a person… so if people take high doses of these supplements, [these] can damage the kidneys and liver at the same time," Bisquera said.
She noted that in Taiwan, the use of herbal medications was one of the leading causes of kidney disease, not diabetes or hypertension.
Taiwan has the highest prevalence of end-stage renal disease worldwide at 2,584 per one million people in 2010. It also has the highest incidence of dialysis. Experts have pegged the rise in cases of kidney disease to excessive use of Chinese medicine.
In the Philippines, the major causes of kidney disease are diabetes, hypertension and other lifestyle-related diseases. At least 25 percent of Filipino adults suffer from high blood pressure while roughly five percent have diabetes.
Both diseases, including cardiovascular conditions, are closely linked to chronic kidney disease which entails regular dialysis or a transplant.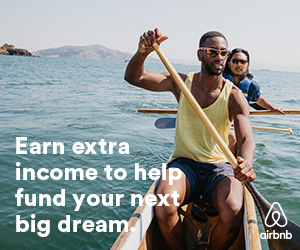 Bisquera also warned that long-term use of over-the-counter drugs such as pain killers or nonsteroidal anti-inflammatory drugs may also strain the kidneys which could likewise lead to serious problems.
According to the 2008 National Nutrition Survey of the Food and Nutrition Research Institute, roughly six million Filipinos are suffering from kidney damage. The prevalence of chronic kidney disease in the country was at 9.4 percent in 2008, almost 3.6 times greater than the prevalence rate in 2003.
Subscribe to INQUIRER PLUS to get access to The Philippine Daily Inquirer & other 70+ titles, share up to 5 gadgets, listen to the news, download as early as 4am & share articles on social media. Call 896 6000.