'DISSERVICE TO PEACE'
Delay in Bangsamoro law hit
MANILA, Philippines–Malacañang is doing a disservice to peace with its continued failure to transmit to Congress the draft bill on the creation of the Bangsamoro region, which delay would be blamed on the legislature, Leyte Rep. Ferdinand Martin Romualdez said on Tuesday.
Romualdez, leader of the independent bloc in the House of Representatives, took the administration to task for trying to boost its image at Congress' expense.
Malacañang has said the draft of the Bangsamoro Basic Law was still under study by its legal team.
Romualdez said it was Malacañang that promised the Bangsamoro region to the people of Mindanao, and yet it was the cause of the delay.
"I think right now my colleagues will join me in saying that if anybody is doing a great disservice to the peace process, it's the Palace because they promised our Muslim brothers, the Bangsamoro, that we will have this done as soon as possible," he said.
No draft bill has reached Congress, he added, and if there were any further delay, Congress would be placed in a difficult position and would be unfairly castigated.
"The bill might be railroaded just to meet the deadline and help the President save face, but this would be a disservice to the people because Congress might approve a half-baked measure that could be challenged in the Supreme Court for being unconstitutional. If Congress takes its time scrutinizing the bill, it might be blamed for delaying it even if the measure was late getting to it," Romualdez said.
The Comprehensive Agreement on the Bangsamoro, the peace agreement between the national government and the Moro Islamic Liberation Front (MILF), was signed earlier this year. It calls for a new Bangsamoro autonomous region in Mindanao.
Speaker Feliciano Belmonte said there was time to approve the measure by the end of the year, even if Congress cannot do much about it before it adjourns next week. The next regular session of Congress will start after the President gives his State of the Nation Address in July.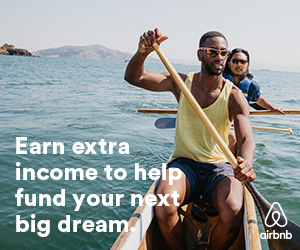 The Bangsamoro question, according to MILF chief negotiator professor Mohagher Iqbal, "is a political one that requires a political decision."
"If it's all legal approach, the problem would not be resolved," Iqbal told the Inquirer yesterday, when sought for comment on the long wait for the draft Bangsamoro Basic Law still being reviewed by the Office of the President.
Iqbal also chairs the Bangsamoro Transition Commission composed of both government and MILF representatives which put together the basic law based on the four annexes of the Framework Agreement on the Bangsamoro.
Iqbal said he would accept an "improved version" of the draft bill, but not a "watered down version."
Subscribe to INQUIRER PLUS to get access to The Philippine Daily Inquirer & other 70+ titles, share up to 5 gadgets, listen to the news, download as early as 4am & share articles on social media. Call 896 6000.