HOMETOWN SNAPSHOT
Wooden Marian image draws devotees to Zambales
BOTOLAN, Zambales—Carrying a handkerchief, Adela Basto, 53, joined thousands of devotees of the Blessed Virgin Mary in Zambales province recently to worship and ask for divine intervention, as they have been doing for decades now.
Basto and her husband, Rogelio, 54, left their home in Olongapo City at dawn on
Jan. 24, the day pilgrims from all over the province and elsewhere flocked to Barangay (village) Poon Bato for the feast of Ina Poon Bato (Mother of Poon Bato).
A little before 5 a.m., the couple reached the bottom of the hill where, a few meters away from it, stood the church that houses the wooden image of the miraculous image of Ina Poon Bato.
Other devotees had arrived the previous day and many had traveled from different parts of the country to revere Ina Poon Bato or what locals call Apo Apang (Little Queen).
Just like other devotees, Adela has attributed some miraculous events in her life to Ina Poon Bato.
She said it was in 1988 when she first experienced the "healing power" of the Blessed Virgin Mary. She said it was her mother's strong faith to Ina Poon Bato that inspired her to embrace the devotion.
"In 1988, I was in the hospital and was about to give birth to my first child. While I was in labor for several hours, I thought of Ina Poon Bato and prayed to her, asking her to end my labor. In just a matter of minutes, I was already giving birth to my daughter," Basto said.
After that answered prayer, she decided to be a devotee of Ina Poon Bato, frequently visiting the church of Ina Poon Bato to seek guidance for her family.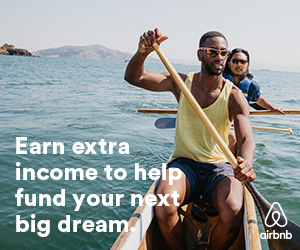 Rogelio also shared the faith and devotion of his wife, saying he was healed by the Blessed Virgin Mary in several instances since he started being a devotee.
Rogelio had been frequently hospitalized due to fever and persistent burning pain around his eyes. He would heal for a while after being discharged from the hospital only to be rushed again after a few weeks.
"That would go on for more than three years," Rogelio said. "Then my wife prayed fervently to Ina Poon Bato to restore my health," he said.
Rogelio believed that his wife's devotion to the patroness of Zambales had ended his years of health struggle.
The couple, along with the thousands of devotees, celebrated the annual feast by attending dawn Masses and participating in processions. A queue of people wanting to touch or kiss the image was seen around the Aglipayan chapel where the original image is found and at the bottom of the hill where a replica is kept inside a Catholic chapel and another one, in a grotto on a river bank.
Outside the chapels, colorful "banderitas" (small flags) were hung and vendors greeted pilgrims as they offered bottles of oil believed to cure different ailments and wooden replicas of the image of Ina Poon Bato and other saints.
The Aetas of Zambales have been worshiping the image of Ina Poon Bato even before the first missionaries from the Augustinian Recollects arrived in the province in 1607.
When Mt. Pinatubo erupted in 1991, the village of Poon Bato was devastated and the wooden image of the Blessed Virgin Mary was found buried chest-deep in lahar, intact and unscathed.
Subscribe to INQUIRER PLUS to get access to The Philippine Daily Inquirer & other 70+ titles, share up to 5 gadgets, listen to the news, download as early as 4am & share articles on social media. Call 896 6000.