Pangasinan, Isabela send teams to aid Visayas
LINGAYEN, Pangasinan—Teams from Pangasinan and Isabela provinces have left for the Visayas to help in the rehabilitation of areas devastated by Supertyphoon "Yolanda" last month.
The Pangasinan team, consisting of 102 provincial government employees, went to Dulag town in Leyte province on Friday in a convoy of five dump trucks, two buses, an ambulance and a van. Most team members were construction workers, doctors and nurses.
The team was to bring construction materials, blankets and mosquito nets, medicines, toys and food packs, said Pangasinan Gov. Amado Espino Jr.
Dulag (pop: 41,757) is one of the towns ravaged by Yolanda, said to be the world's strongest typhoon, when it crossed Central Visayas on Nov. 8. A third-class coastal town with 45 villages in eastern Leyte, Dulag is 36 km south of Tacloban City, also one of the hardest-hit areas.
Espino said the provincial contingent would help repair public buildings such as schools and health centers, conduct medical missions, and offer relief stocks to residents. Among the food items that the team would distribute there were Pangasinan products such as bagoong, dried fish and salt.
The provincial government had earlier donated P4 million to Tacloban City and Leyte and sent relief stocks donated by government employees. The provincial social welfare and development office also helped 11 families from Tacloban City resettle in three Pangasinan towns.
In Isabela, the provincial government allotted P5 million for the second wave of humanitarian and relief missions tasked to build prefabricated classrooms and conduct medical-dental activities in typhoon-stricken villages of Marabut town (pop: 15,115) in Western Samar province.
An Isabela construction team would be sent to Samar in January 2014, according to Isabela Gov. Faustino Dy III.
The first Isabela team of doctors, nurses, rescuers, social workers, firemen and volunteers was sent on Nov. 11 to Tacloban City and the towns of Palo, Burauen and Tanauan, all in Leyte.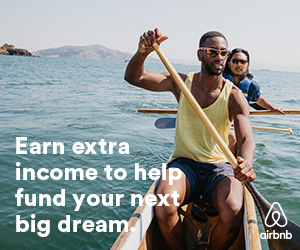 Ilocos Norte Gov. Imee Marcos was in Tolosa town in Leyte until Friday to supervise the repair and restoration of school buildings there by the province's engineering office.
Marcos, with her son Matthew Manotoc, had distributed relief stocks to Yolanda survivors in the province from Nov. 26 to 28, after she and her siblings, Sen. Ferdinand Marcos Jr. and Irene Marcos-Araneta, coordinated the government relief system in the stricken provinces, according to a provincial government statement.—Reports from Gabriel Cardinoza and Villamor Visaya Jr., Inquirer Northern Luzon
Subscribe to INQUIRER PLUS to get access to The Philippine Daily Inquirer & other 70+ titles, share up to 5 gadgets, listen to the news, download as early as 4am & share articles on social media. Call 896 6000.