Aquino veto sought on Enrile 'pork'
MANILA, Philippines – Senator  Miriam Defensor-Santiago  on Wednesday urged  the Department of  Budget and Management to  recommend a  presidential  veto on Senator Juan Ponce-Enrile's alleged  P800 million "pork" in the proposed 2014 national budget.
In her letter to Budget Secretary  Florencio Abad, Santiago described the proposed P890,886,000 budget  of the Cagayan Economic Zone Authority  (CEZA) next year as  "illegal" and  immoral.
Santiago noted that CEZA was created by a law authored by Enrile when he was still congressman.
"This  is to respectfully call your attention to the 2014 budget, which contains an appropriation of over P800 million for the  Cagayan Economic Zone Authority. The exact appropriation is P890,000,886.  The budget  lays down the mandate "to develop CEZA into a self-sustaining center." Hence, I humbly believe that this appropriation is both illegal and  immoral," she said in the letter.
Santiago said the appropriation was illegal, citing the recent Supreme Court decision declaring  the lawmakers' Priority Development Assistance  Fund (PDAF) also known as pork barrel funds  "unconstitutional."
It was also "immoral," she said, given the "hellish apocalypse"   that  recently hit the  country.
She said giving P800 million to CEZA was "dystopic" when the government  has to beg or borrow funds for post-disaster relief from the ravages of Supertyphoon "Yolanda".
"In the midst of this hellish apocalypse,  Enrile insisted that the budget should give over P800 million to his home province of Cagayan, to construct what he insists  will be a so-called deeper navigation channel for  Port Irene? His tunnel vision of the national landscape defies all legality and all morality,"   Santiago said.
The senator also described  the  CEZA budget as "extravagant"  compared to other economic  zones, which  only received some P300 to P350 million.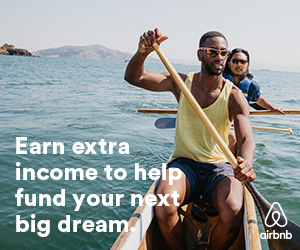 From 2008 to 2013,  Santiago said,  CEZA has  received a total appropriation of P5.1 billion "without any significant contribution to the  economy or the national treasury."
"What has CEZA done with theP5.1 billion that it received from 2008 to 2013?  What has been the CEZA output?  What has CEZA contributed to the economy?  What has it contributed to the national coffers?"  she asked in  a separate statement.
Santiago then  asked Abad to recommend to President Benigno Aquino III to veto what she described  as "anomalous" in the 2014 budget.
"Hence, if  all fails, I humbly but strongly  recommend  that it would be appropriate for DBM to recommend that President Aquino should veto this anomalous item in the 2014 budget,"  she further said in her letter to Abad.
Related Stories:
Enrile breaks silence, slams 'obsessive hater'
Santiago dares Enrile to commit hara-kiri over SC ruling on PDAF
Subscribe to INQUIRER PLUS to get access to The Philippine Daily Inquirer & other 70+ titles, share up to 5 gadgets, listen to the news, download as early as 4am & share articles on social media. Call 896 6000.